Loic Le Meur's BlogSite: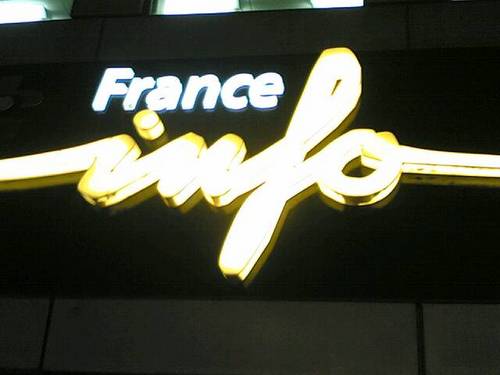 A spohisticated French Entreprenur.
This is Loic Le Meur's BlogSite
. Contained within its carefully laid format, professionally done, is some of the details, lifestyles, and social aspects of a successful Parisian Entreprenur. More importantly, it gives you an insider's view of what Paris, France is to an insider who is earning a living there. All with accute sharpness to details, the significance of which is that obviously Loic loves his city Paris. Other items of Loic's is found on
WWW.LoicLeMeur.Com
.

Anina's WebLogSite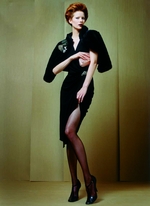 This is Anina WebSite - Net
: She is a highly successful and very, very real Parisian Model. Moreover, and contained within her WebSite are her various BlogSites [ IE. Anina.Typepad.Com/anina ]. Thus you get another insiders look on some of leading cultural aspects of Perisian Culture. Included are some free video shorts too! She is the role model of success for all worold class models, and one in which give Parisian a cleaner and more girl next door wholesome ( French style ) look, while not sacraficing the avant-garde gnere world cultural leadership established by all others in her field by
The Great Chanel Coco
herself.
................................................................................................................
For Students, Scholars, Youth, Backpackers -

Bicyclists, Hikers, and The Budget Traveler.
In the following represents the best of not only blogging, but the what the future of the internet is going to be. There was something called here in America " the couch potato " - but with recent trends, what would you-we call this??? It is all great creative stuff too!

For those who wish to contribute photos - send via emal -> salsadanza@lycos.com

See Paris Digest

It is recommended if you are the responsiable corporate type, and have more time to devote to promoting a positive image for Paris, France, then the
International Club of Bloggers
is something you should consider to join.

Blog for residents of Paris and the southern "banlieue"
Resource for people that would like to live or travel in France.
Jeff Steiner and Family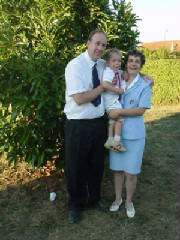 An American in Paris
. Not, not the movie. A man who lives a movie really fits here. I read through his WebSite, attached links, and blogs and found a highly organized approach in describing all the essentials you need plan ahead for to make you Euro-Quest in France memorable. Nonetheless, and the reason why his efforts are applauded by me, and included on this Website, is simply the way he has reported French culture in the meantime. This supports both the intercultural and cultural democracy framework of my entire Euro-Quest series of WebSites. He, Jeff Steiner, really found his dream life. As per the link exchange as per his request, which I am more than happy to do:
French Travel Planner
: Over 700 links to sites in English to help you plan you French vacation.
***********************************************************************************************

Somaya Reese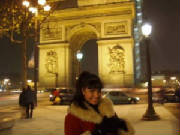 I can't place a photo here at this time. Copy rights. Today's date is July 30, 2005. Nevertheless, the photos on this blog are exceptional, and are really justifiied for you to browse through. Moreover, your should, also, check out all its links too.
Its fascinating what people will do when they are in love with a city. RMC [ Photo-BlogSite " Paris Photo "]
********************************************************************************************
Rouen Cathedral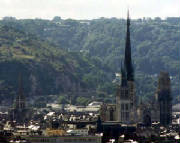 The Start of Gothic Architectual Design.

The Infra - National phase of the Inter - City Cultural Communication WebSite program:
Orleans, France Night Life ( NightLife ), RMC [
BlogSite
] Rouen, France Night Life ( NightLife ), RMC [
BlogSite
].Dijon, France Night
Life ( NightLife ), RMC [
BlogSite
] Nancy, France Night Life ( NightLife ), RMC [
BlogSite
] [
BlogSite
] Strasbourg Night Life ( NightLife ), RMC [
BlogSite
] Lyon Night Life ( NightLife ), RMC [
BlogSite
]
*******************************************************************************
Live WebCams: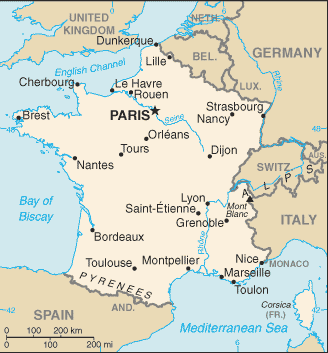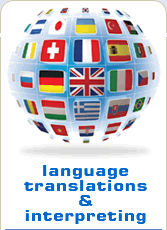 Description :Techni-Comm are a professional translation agency supplying language translations and interpreting services to a wide range of companies in the manufacturing and service industries.
________________________________________________________________
________________________________________________________________
To Take Flight and Dance [
WebSite
]: Every aircraft owner who is able to keep up with the additional expenses incurred as a result of ownership can tell you " about the wonderful freedom they have." Moreover, this WebSite is to initiate a culture in which owners can be informed of other opportunities, experiences and fellowships they have as a result. !
OnLine Publications ( Often called E- Zines ):