Ledo Cabaret Celebrates its 60th Year of production.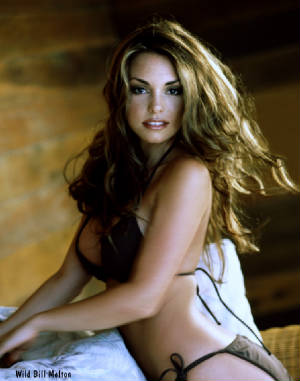 Fascinating Places to go to...
Leading recent trends and events in Paris:
A lot of the nightlife in Paris centers on clubs featuring jazz music and more recent L__a__t__i__n__a Danza and Swing musical genres. The Paradis Latin considers itself the most Parisian of the great cabarets as well as the Les Trois maillet.
For the more J__a__z__z__y Scene The Man Ray owned by Johnny Depp, John Malkovich, and Sean Penn. Whereas, the Pigalle is the seedy sex centre of Paris, neverthelss. having great good musical venues and the Moulin Rouge cabaret where the cancan is still performed. The La Locomotive is next door This Summer the Montmartre is heaving along with the views over Paris in and around the Sacre-Coeur which are unbeatable by everyone who has visited. And if you ever get home sick then Harry's Bar is an automatic sociocultural pick - me - up.

Bastille is buzzing with bars and clubs but is a bit too hectic for some..
For cutting edge and very avant garde house, rap and funk and some oddities in rock bands, nevertheless, in all of of Paris is the former Turkish bath house Les Bains-Douches. W___O___W!!! Another item is, again former public bathhouse Les Bains on 7 Bourg-l'Abbe 75003 Paris - T : 0148870180 where DJ's rule with selections from their mystery selections which ranges from R'N'B to electronics, especially is you to really like to dance.

AOh ya in my continual Lido watch.....
A "mythical Parisian nightspot," Lido is now over 60: Article -Half a million people travel to Paris' Champs Elysees Avenue each year to see its emblematic showdancers -- the Bluebell Girls -- twirl and kick, as 400 pairs of hands toil quietly backstage to keep the magic ticking over.

Cabaret dancing first appeared during France's so-called "Belle Epoque", a period of flourishing artistic innovation at the end of the 19th century.

But the Lido has since carved out a place as a high-temple devoted to the art, playing host to 2,000 people every night....
See Theatre and Cabarets Paris NightLife [
Blog Site
]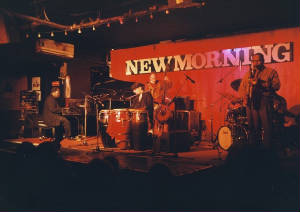 Lara Fabian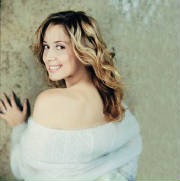 WEBSITE ( click on ).
Lara Fabian
***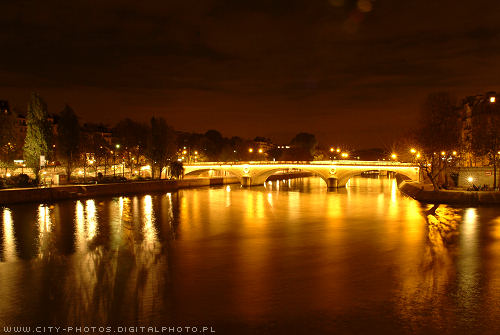 Paradis Latin
Paradis d'Amour, the new show
The Paradis Latin considers itself the most Parisian of the great cabarets. This calling can be seen in the decoration of the theatre built by Gustave Eiffel, in the incredible world famous French CanCan and in most of the ballets. The famous shows of the Paradis Latin, such as Paris Paradis, Nuit de Paradis, Paradisiac, Champagne, Hello Paradis, Viva Paradis have all remained loyal and reflect the Parisian spirit.
Still, today we tastefully present scenes that are both modern and exciting without undermining this view of Paris. Having premiered to rave reviews, Paradis d'Amour, with its extremely cosmopolitan dance troupe, shimmering costumes, is a veritable hymn to Love and will enthral audiences from around the world.

.fr

Rendez-Vous with French Cinema

Feb. 28 - March 11, 2007
Lincoln Center's Alice Tully Hall &
Walter Reade Theater /
IFC Center
New York, NY
New Yorkers can immerse themselves in the newest in French filmmaking for 12 straight days during this year's Rendez-Vous with French Cinema, presented by the Film Society of Lincoln Center and Unifrance USA. The 12th edition of the popular annual series will present the American debuts of 16 French films, welcoming a distinguished list of directors and actors to New York City to introduce their works.


Every Sunday night from 6:00pm until 1:00am.
1, 24 Rue de l'arrivée (M° Montparnasse-Bienvenue)

Mix Club in Montparnasse, among others, holds this weekly social gathering and club soiree every Sunday evening from 6:00pm to 1:00am. The perfect way to end your weekend.

http://www.mixclub.fr

Every Friday and Saturday night
1, 34, rue du Départ (M° Montparnasse Bienvenue)

On Friday and Saturday nights, this club in Montparnasse attracts a young, monied crowd intent on having a good time. Be prepared to stay late; the party doesn't stop until 10:00am!

http://www.enfer.fr/

Other Hot Spots

Paris No # 1 Bar - Lounge Chez Georges, 11 rue des Canettes, 75006, Paris So says The Guardian [via Gridskipper], as this week travel editor Isabel Choat rounded up her very favorite places on the planet to imbibe. It's in the #1 spot, but we can't tell whether that means it's the best of the best, worst of the best, or randomly placed in the list. About the 6th Arr. wine bar, she says:

A dingy, smoky cellar bar. Walking into Chez Georges is like finding yourself on the set of a Truffaut film. It's full of effortlessly cool people who don't seem to be up themselves, which of course makes them seem even cooler. Early evening everyone is huddled round tiny tables drinking red wine out of glass tumblers or squeezed on to sofas. Come closing time the floor is a mass of flailing limbs and nodding heads.

Select Night Club

Monkey Club (Le) - 65-67, Pierre Charron 75008 Paris - T : 0158562051



House ElectroTechno Night Club

Le Back-Up

- 18, de la croix-nivert 75015 Paris - T : 0147832617

Le Batofar

- 11 quai Francois Mauriac 75013 Paris

Le Bus Palladium

- 6 Fontaine 75009 Paris - T : 0153210733

La Casbah - 18 de la Forge Royale75011 Paris - T : 0143710439

Le Duplex

- 2 bis avenue Foch 75116 Paris - T : 0145004500

L'Enfer

- 34 rue du Depart 75015 Paris - T : 0142799453

Le Folie's Pigalle

- 11, place Pigalle75009 Paris - T : 0148782526

Le Gibus

- 18, rue du Faubourg du Temple 75010 Paris - T : 0147007888

Le Hammam Club

- 94 d'Amsterdam 75009 Paris - T : 0155078000

La Loco

- 90 bd de Clichy 75018 Paris

Les Planches

- 40 Colisee 75008 Paris - T : 0142251168

Le Queen

- 102 av, des Champs Elysees 75008 Paris - T : 0153890890

Le Rex

- 5, boulevard Poissonnière 75002 Paris - T : 0142362883

La Scène - 16 Linois 75015 Paris - T : 0145778080

Le Scorp - 25, boulevard Poissonniere 75002 Paris - T : 0140262830

Le Wagg - 62 Mazarine 75006 Paris - T : 0155422200
Additional Information:
Destination Paris / French Singers [
GroupSite
]
The real rave now is Le New Morning.
Details Below....
The restaurant of the
Musee de Quai Branly
is called
Les Ombres:
Sandypawsthree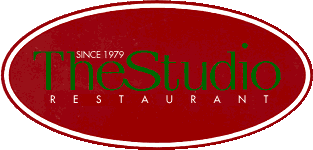 Your Restaurant Reviews here.......
****************************************************
Japanese Restaurants:
Tip: When you are at Opera and looking avenue de l'opera direction
Louvres/Palais- Royal, japanese restaurants are at the east, left side
of the avenue, especially rue Sainte-Anne. When i worked for Lloyds
Bank at the corner boulevard des Capucines/rue des Capucines (which has moved), I liked to eat at the place du marché Saint-Honoré
Yakitory, which was funny when their staff was only japanese. It(s not so funny with Indian or Tamul staff.Because japanese restaurants employed this lasts years chinese staff, there is a lot of japanese restaurant owned by Chineses. One of them, at Val-de-Fontenay, have a japanese part and a chinese part, and common sanitarys (toilets).
What The Hot Spots Looked During the 19th Century.