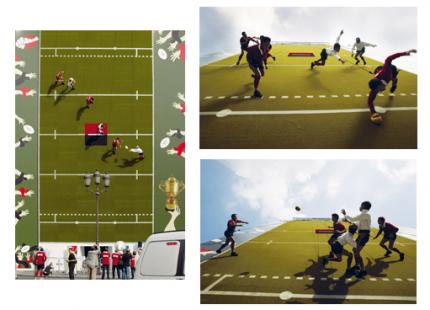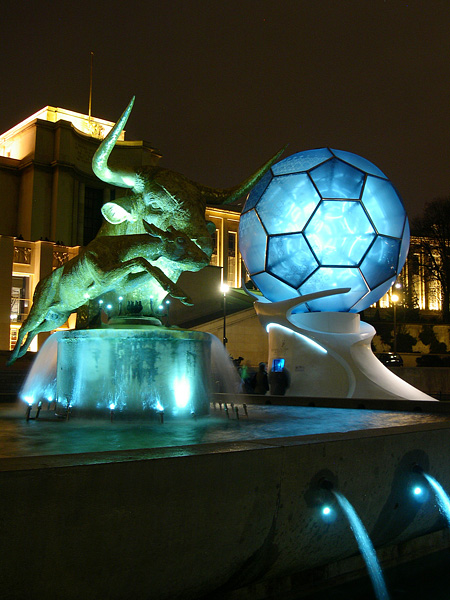 Paris - October 24, 2006
adidas to open world's largest Sport Performance store in Paris on the Champs-Elysées
On October 25 adidas will open its largest Sport Performance Store in the world in Paris, France on the Champs-Elysées, one of the most prominent and liveliest shopping areas in Europe.
The 1,750m² store, which will occupy two floors on the Avenue de Champs-Elysées will feature the widest selection of sport product in France. As the number one sports brand in Europe and the leading brand in football, tennis and all sports apparel categories, athletes will find what they need for their training needs and everything in between.
"The Champs-Elysées is a global destination that boasts arguably one of the best line-ups of retail shops in the world," said Erich Stamminger, President and CEO of the adidas brand, "adidas is the leading brand in the French market and opening the world's largest adidas store there is a great place to showcase and highlight the breadth and depth of the adidas brand."
Designed as more than a sports store, the adidas Sport Performance store will further demonstrate adidas' rich tradition in innovation by launching the first Mi Innovation Center, featuring a high-tech customization process that gives consumers the same treatment as elite level athletes, providing them foot scanning analysis, an "experienced personal partner" recommendation based on their fit and performance needs and customization options allowing them to design and personalize their footwear based on their personal style. The center will feature industry leading technologies, which adidas helped create, including a gesture navigated design and virtual mirror. The brand expects to welcome more than 150,000 visitors before the end of the year, including 70% tourists. This new Parisian space will regularly feature the French and international athletes who are adidas ambassadors.
The adidas Sport Performance Store is a long-term retail concept, created by adidas' own retail design team in collaboration with Schwab Architects firm. The Haussmann style façade has been totally preserved. The concept is an innovative showcase of the Sport Performance division, creating a unique and stimulating adidas experience. Including Champs-Elysées, adidas will have 9 wholly owned stores in France: 7 adidas Sport Performance Stores (Paris-Rivoli, Marseille, Lyon, Toulouse, Nice and Strasbourg) and 2 adidas Originals Stores, devoted to the lifestyle Originals ranges (Toulouse and Lille).

In order to address the consumers' needs in a targeted and focused way, adidas takes a two-track approach to retail. The Sport Performance Stores offer consumers high-performance product and leading edge technologies. The Originals stores features Originals product, a true fusion of sport authenticity and global street style.
"The brand's approach to wholly owned stores is complementary to the usual distribution network (specialised stores). The exhaustive offer at this adidas Store will allow consumers to discover the breadth of our ranges and share a real brand experience." Adds André Maestrini Chief Executive adidas France.
***
Information adidas Performance Store Champs-Elysées 22, Avenue de Champs-Elysées 75008 Paris + 33 (0)1 565 932 80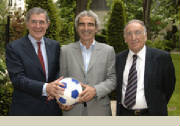 SUEZ is pleased to announce that for the next three years it will be official sponsor of the French national soccer team and a leading supporter of the French National Soccer Federation.

The sponsorship begins May 12, 2006 and will be rolled out for the first 2006 World Cup soccer preparation matches.

Supporting the French national soccer team provides SUEZ a new opportunity to advance deep-seated values held by Group personnel: professionalism, partnership, team spirit, value creation, respect for the environment, and ethics. Given the tremendous importance of sustainable development to the French National Soccer Federation and the French national team, it is only natural that SUEZ, a pioneer of sustainable development through its energy and environment activities, should join them as their official sponsor..

In the words of Gérard Mestrallet, Chairman and CEO of SUEZ, "this partnership highlights the Group's affinity with the fine reputation and dynamism of a professional, highly-motivated team solidly united behind an ambitious project. As France's 5th largest industrial group, SUEZ is highly committed to sports in France where we support a number of regional and local sports clubs and organizations.