Side Notes: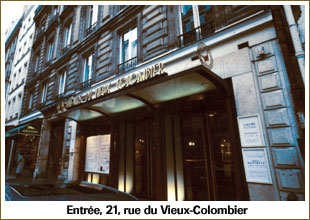 The Theatres of Paris, France.
The Vieux Colombier is the first Parisian Theatre I found with depth and an unique history to boot. Thus making it an excellent choice for an introduction to the theatres of Paris. Especially, and like American pioneers of modern theatre they too flirted with leftist - Marxist doctines. See above photo, and click to your left for their website.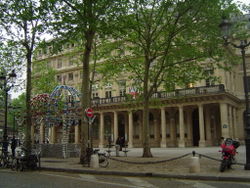 Barbara Hendricks
Finest pieces of composers such as Schumann, Fauré, Mahler and Poulenc
One of the most successful classical recording artists in the world, soprano Barbara Hendricks has an omnivorous approach to repertoire.
Barbara Hendricks has sung at all the world's greatest opera houses, Milan, Paris, New York and London. Audiences worldwide have enthusiastically applauded her performances as Mimi in "La Bohème" and Suzanne in "The Mariage of Figaro". Barbara Hendricks also performs jazz music and made her jazz debut at the Montreux Jazz Festival in 1994. Since that time, she has played at major jazz festivals around the world.
Barbara Hendricks, the award-winning singer, who has enraptured fans with her charisma and considerable talent, will be giving a concert at the Theatre des Champs Elysees. Here is your opportunity to attend a performance by a grande dame of classical music.