Home
Arts, Crafts, and Cultural Representations
Seminars on Intercultural Communications
Articles / Essays on Intercultural Communications
Music, and Musical Expressions of International Diversities
Traditional Chinese Music example:
Historic Folkways
Dance and Formal Folkloric forms of Choreographies
Denmark / National Dress and Folkdancing
Fashions, Fashions as Social Icons and National Folkways
Childrearing Techniques
International Industrial Features
Articles on International Industrial Features
Articles on Industrial Green Industrial Development
Inter - City Cultural Communications and the Internet Seminars
Inter - City Cultural Communications Essays and Articles
Human InterCultrual Reflections, Literature, History, and Poetry:
The Folkways of Diet and International Foods, and Food Tastings
Academia's role in Intercultural Communications
The Natural Environment
Environmental " Important News Feature Report."
UC Santa Cruz
National Cultural Resources.
Email Cultural Grids. ( Those with Spam Filters )
Speaker's Bureau:
Intercultural Linkages for World Communications
International / National Cultural Fiesta: Service Links Directory.
International and National Cultural Fiesta: NightLife & Networking and Guides
International Fashionising Directory
International Students / Scholars Campus Directory
Links Exchange Program
Think Differently !
International and National Cultural Fiesta Movement: Blogs, Bloggers, and Journals Directory
InterCultural Communications Directory
Festivals Directory:
Students / Scholars Clubs Directory:
Cultural Fiesta Fashions Directory:
International Students / Scholars Directory:
NightLife International InterCultural Communications Directory:

You know what is the present social and cultural traditions and techniques of childrearing within your own home society. The very gentle dos and don'ts which are paticular within the cultural settings of your nation. Moreover, for those who have a self-appreciation of their own National Heritage, the personal knowledge of folkways and traditional family values provides a humanistic portal to - and for - your society's greater wealth of unque qualities of gentleness and humanity of pride. Giving additional evidence of a healthy national peoples [ please denote the plurative here ] . This is the prime consideration, in as much as it proves by visual separation, your greater and stronger sense of shared humanities within your own up-bringing above any other considerations, and in common with all other peoples sociocultural fascets and their real developmental connections to human society as a whole.

Thus arranging seminars on childrearing techniques within your own socieity shows it own-self at its best traditional values of family. Out of all the seminars which are entailed in this OnLine facilative discourse of how to generate both National, and International Cultural Fiestas, this seminar is the most important. And for alot of reasons which will become more significant several years later. This is a very based application of InterCutlural Communications as its very dynamics and discussion itself is a greater and richer experiences witnessed the audience, both students / scholars and community peoples.
Focus: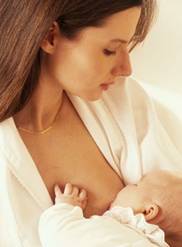 Resource form: Please enter what you have to contribute either as a leader in a discussion forum, or availbale information resources you wish to contribute towards the topic..... International Cultural Alternatives in Child Rearing Techniques. Please be frank and to the point. Also the range is totally up to you. Almost all contributions will be looked upon with an open mind. Full name: Email address:
Comment: There is an important cultural - historic lesson here, and one which should always be emphasised. In the past: During the 1920s to about the mid 1980, breast were high'ly sexualized and exploited. Then, and for racial bias factors, African society was likewise looked down upon for bare breasted African women, along with breast feeding; their culture was view as being inferior. Now during the 21st Centruy: Breast Feeding is considered the basic norm of every culture, society, and dominion. Yet, for a while in European, and later in American culture this was considered something to be avoided. Nevertheless, and during the 1980s researchers who looked at " Mother's Milk " found it to be highly necessary for the full development of both the child's body and mental development. It was in New York city, at about that time, with these discoveries, passed a law making it legal for a women to show her breast. It will be in the next generation, when breast will be de - sexualized, and as result will help to promote good social health at the sametime.
Contributed and Available Resources to be Shared ( Established Resources ) will be listed on " The Directory .":
Links:
[ http://salsadanza.tripod.com/web_pages_dance_ithaca/id11.html
][
http://hometown.aol.com/trifalcondove/International_Dance_Resources.html
] [
http://salsadanza.tripod.com/web_pages_dance_ithaca/id9.html
]
Yahoo Parental Group Network

Now open up for Internationals to focus in their common efforts in childrearing/ maintaining national cultiral traditions at the sametime while their research and studies are ongoing.

Wanted: More diverse child photos are needed. If you have a very precious photo - and it is representational of your culture a personal pride please do not hesitate in sending it to

danishfalcon@aol.com

[ Sending is an action of public release of photo rights for the express use on this site / web page only. ] ... Thank you. RMC

Every child is most precious. Their first experinces are extremely important for child and parent. This is where this and other important information about significant events, happy happenings can be posted with regards cellebrating experiences with children. A very sensitive, delightful, but highly satisfying culture to be enveloped in. If you agree then you are one of us, especially when you look into the eyes of your own children, and their smiles from inner love right looking carefully back at you.


A resource group where cartoons can be archived for the use of both the child and parents to post on their websites. Especially the annimated action GIF varities. Also for archiving ~ illustrations which can also be contributed for use in the development of special childrens birthday cards and other invitations. Family is the fortress of hope, and parents are the pioneers for the future...Roger M. Christian


The single importance of the father as an equal partner in child rearing has been found to be crucial, important, and a truer test of a man's character. Moreover, in communities and societies in which this is actively promoted, the more secure the environment for rearing children is. The why and how, and what to do represents a view on what is in fact Manhood itself.

It is those elements. The why, how and what to do...In which an exchange of experiences, ideals, and the courage to provide for the children by and for fathers is contained in this groups focus.


This is where you, the children, who are now 18 years and younger, can post your testimony ( - ies ) of pride and love of your parent / parents. Thus evolving an honor role in which parents can see and reflect by what you have written for the whole world to see.

Why ?

Every parent gives un - conditionally to their children, and in the exchange of one of the most scared forms of exchanges and relationships are those sensitive interactions between parents and children comes as a result.

You can post as many as you want when you become a member of this truely unique network.


There is a central perplexing question, which confronts every mother, is how their own expectations for their children's future success can be further facilitated by their ability at childrearing ? This group is to look creatively into this question - as how to provide online resources concerning the known proven options which can be employed in this crical aspect of bring up a child into full adulthood.

Page Link Tag Exchange
OnLine Childrearing Information Resources and Internet Forums or Groups: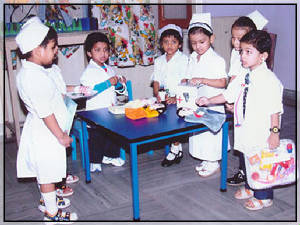 (PRLog.Org) – When you're two and a half feet tall, the world can be a wondrous place. There are so many new things to see, taste, touch and smell. But what do you do, when many of those new sights and sounds are off limits? As a parent, you spend a great deal of time trying to show your child the world around them, but you probably spend even more time telling them "No." You want them to be safe, but how will they ever learn how to operate in the adult world, when they are too small to participate?

The answer is dramatic play.

By giving your child a safe place to act out and mimic the things that they see adults doing every day, they have a chance to grasp a better understanding of how things work. Here are some more benefits to engaging in dramatic play together.

Dramatic play helps develop:

Creativity
Knowledge of how the world works
Problem-solving skills
Emotional strength & stability in actions & words
Language skills
Focus, concentration
Styles of behavior
Cooperation with others
Perception of meaning
Participation in world
Imagination


Why are dress up games and dramatic play so important for childhood development?

There are many benefits to dramatic play and dress up, and it's important that you set aside time each and every day to play together with your child. Let's look at some examples of things that dramatic play helps kids do:

Explore issues in their lives – small children have difficulty grasping things like a new baby, a sick relative, or a move. Dramatic play allows you and your child to explore the changes that are about to occur, in a fun and exciting way. How about pretending that their dolls are sick, and they must go to the hospital to get better? Or maybe Mr. Bear has to move to a different town and try to make new friends with the other bears in town? The possibilities are endless- and you are free to discuss fears and concerns with your child in an imaginative way.

Experiment with different behaviors – playing together doesn't come naturally to kids. They must work on cooperating with others and dealing with anger and frustration when it arises. One of the best ways to do this is through dress up. Wouldn't you much rather your child gets upset with a stuffed animal, then a fellow playmate?

Practice decision-making/problem solving – if there are four kids and two cookies, how can you divide them up so that everyone gets their share? Try that experiment with a room full of toddlers, and someone is going to end up in tears. Act it out at home in the safety of dramatic play, and a life lesson will be learned.

Process different points of view – How do you help your child become sympathetic with the world around them? You teach them what it feels like to walk a mile in someone else's shoes. Dress up allows your child to be anyone that they want to be, and helps them understand where the other person is coming up. Remember playing school as a kid? Being the teacher gave you a whole new perspective on what it was like to be a student.

Learn new concepts – there are so many other things that your child could gain from dramatic play. Math can be taught through a pretend trip to the grocery store for example.

Dramatic play helps your child become a valuable part of the adult world, while keeping them safe and secure. Don't be afraid to let your child lead the way, and listen when they speak. You may just gain a better understanding of the world too!

Visit Hoenshel Couture for a full view their new clothing line at www.Hoenshel.com/store/ features easy-to-use secure online shopping experience. Use coupon code: CouponPR for 10% discount off of your next order.

For More Information, or to schedule an interview with Jamie Hoenshel, please contact her by phone at (210) 587-7650.

- - - - -

Hoenshel Couture is a upscale girls clothing boutique that offers custom made and limited edition pieces. Available online only. We place special emphasis on person to person customer service to ensuring that our clients needs are always met.

# # #
M-F 3:30
travelling through childhood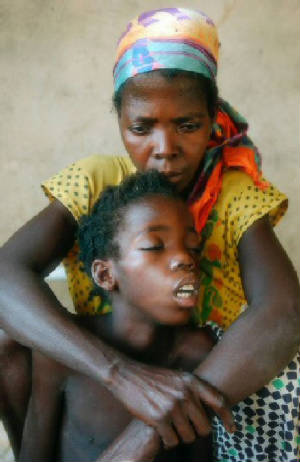 Parenting is as much a learning business for us as travelling through childhood
is for our children. Parenting is one of the most difficult jobs that nature
has provided us with. Being a parent means not only being sensitive to each
child and each situation; it also calls on us to stretch our imagination as we
respond to the constant challenges our children present us with. Children can
be demanding, difficult and defiant! No advice can possibly make you get it
right everytime, but a few points kept in mind would take you a long way in
dealing with daily dicipline.


1. The miracle of touch. Out of the five senses touch is considered to have
healing qualities. Whether it takes the form of hugs, horseplay or simply
holding hands on the way to school, loving physical contact provides a simple
and almost unconscious way of showing you care.



2. Keep the fun alive. With all the commitments at home and work, most parents
forget the word "fun" aspect of parenting. Young children love jokes and being
silly. The familiarity of special words, pet names and silly voices always
manage to brighten a child's day.

3. Flexibility helps! Parents sometimes expect too much of children. They ten to
forget that children have a vantage point that is above three feet lower that
an adult's! bending down to get a child's eye view of a situation can save most
upsets, accidents and mishaps.


4. Good manners go a long way. Little children do not always know or remember
"the right thing" to say in every situation. They should be encouraged to use
the terms such as please, sorry, thank you ec where appropriate. It's amazing
the difference the right words can make. They can often help from the right
attitude too.



5. Children need limits. Being cool helps but children also need to learn the
difference between what is acceptable and unacceptable behaviour and understand
that behaviour has consequences wheter pleasant or unpleasant. Idle threats
should be avoided at all times and always mean what you say.





6. Being in charge does not mean being a tyrant! Parents often forget that
childrent are individuals and tend to mould them into ideal persons that they
want their children to be. Although there are times when "because i said so" is
appropriate, more often than not it is better to give a reason for what you
have said. Even adults make mistakes and children have reasonable ideas. In
such situations parents should apologize in the same way we expect our children
to apologize us.




7. Check your "dont's" No one likes a lot of negativity. It sounds like nagging.
Too many "dont's" can hinder a child's natural instinct to explore. Unless it
is a life and death situation of something that will harm the child in some way,
avoid using this word. Always check whether you are using it for your
convenience or for child's safety. Good behaviour should be rewarded with
praise, encouragement or a hug rather than with sweet treats or money.



8. Children should be children! Parents often make the mistake of expecting
children to be mini adults and be have the way they want them to behave.
Children are naturally clumsy, forgetful, and accident prone. Therefore they
should never be punished for pure childishness. Bad behaviours should be dealt
with justly and the punishment appropriate to the crime. Naughtiness is
sometimes prompted by boredom or a feeling of neglect. At such times the
solution will involve providing a stimulating activity for the child or giving
him attention.



9. Being "in control" is not really "controlling". Children do not need to be
"Controlled" but when they deliberately misbehave parents should be "in
control" of the situation. They should effectively manage and guide their
behaviour. Often the expression on your face or the tone of your voice will be
enough to deter all but the most determined little ones. Yet there are times
when just a stem face or a word would not do. Then appropriate and tangible
action is required.




10. "Spare the rod" but do not spoil the child. Children's behaviour sometimes
calls for sterner measures than just a small punishment by way of forbidding
what he likes to do or sending him to the room. Deliberate, repeated defiance
and purposely hurting another child are situations that need to be dealt with
immediately. A well timed smack can be most effective way of correcting this
type of behaviour. A controlled smack (on the hand, leg or the bottom) will help
your child associate this unacceptable behaviour with unpleasant consequences
and deter him from repeating it. make sure he understand what he did wrong and
encourage him to say sorry.



However, by your words and actions let your child know that although his
behaviour may have been unacceptable, he is always loved.


T-F 10:30
M-W 11:30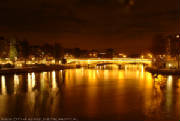 ~ Cross Webbing ~
The combination of these speicalized webing arrangement of sites are to give focus, and a training manual text in developing Intercultural Communications Internet Network, and the basis of its development, Cultural Democracy. This adds a unique supportive feature in the additional developement of the Inter - Cities Cultural Communications Program initiated by Mr. Roger M. Christian.
InterCultural Communications Programs:
International International Communications
: There a several aspects in shared human experiences, and the aspiration they contain which bond a people to a culture and behavior. The ongoing process of development contained within this website sequencing of websites are to give bench marks of what is entailed in various culture's and nation's experience.
InterCultrual Communications
: There is a process in how to examine then promote basic features of the full cultural experience. This website is an interactive education - orientation process which likewise enlist additonal information by each participant of there own efforts of personal discoveries; thus will add them according to the value of the information being provided.
International InterCultural Communications and
International Students / Scholars
role finctions. Here within this WebSite footer you will see several links which are connected to the major website with InterCultural Communications are it subject matter, as well as in its promotions within the Internet. This has now proved to
most effective
, as you are now see thins as a result of earned google dot com rankings.
Classical Art Slide Show

News Sources
Specifically extracted from various OnLine sources,and solicitted
Press Releases
for use and development of The International and National Cultural Fiesta Movement .
Academia ~ International Students Scholars News
:
Campus Network
~ International and National Cultural Fiesta Movement :