Home
Arts, Crafts, and Cultural Representations
Seminars on Intercultural Communications
Articles / Essays on Intercultural Communications
Music, and Musical Expressions of International Diversities
Traditional Chinese Music example:
Historic Folkways
Dance and Formal Folkloric forms of Choreographies
Denmark / National Dress and Folkdancing
Fashions, Fashions as Social Icons and National Folkways
Childrearing Techniques
International Industrial Features
Articles on International Industrial Features
Articles on Industrial Green Industrial Development
Inter - City Cultural Communications and the Internet Seminars
Inter - City Cultural Communications Essays and Articles
Human InterCultrual Reflections, Literature, History, and Poetry:
The Folkways of Diet and International Foods, and Food Tastings
Academia's role in Intercultural Communications
The Natural Environment
Environmental " Important News Feature Report."
UC Santa Cruz
National Cultural Resources.
Email Cultural Grids. ( Those with Spam Filters )
Speaker's Bureau:
Intercultural Linkages for World Communications
International / National Cultural Fiesta: Service Links Directory.
International and National Cultural Fiesta: NightLife & Networking and Guides
International Fashionising Directory
International Students / Scholars Campus Directory
Links Exchange Program
Think Differently !
International and National Cultural Fiesta Movement: Blogs, Bloggers, and Journals Directory
InterCultural Communications Directory
Festivals Directory:
Students / Scholars Clubs Directory:
Cultural Fiesta Fashions Directory:
International Students / Scholars Directory:
NightLife International InterCultural Communications Directory: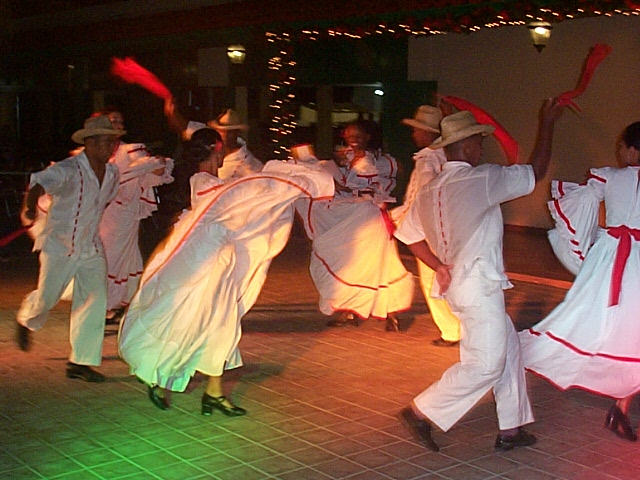 Enter subhead content here
National, International Folkways, or Trends in Dance.
Anatolian Folk Dance Group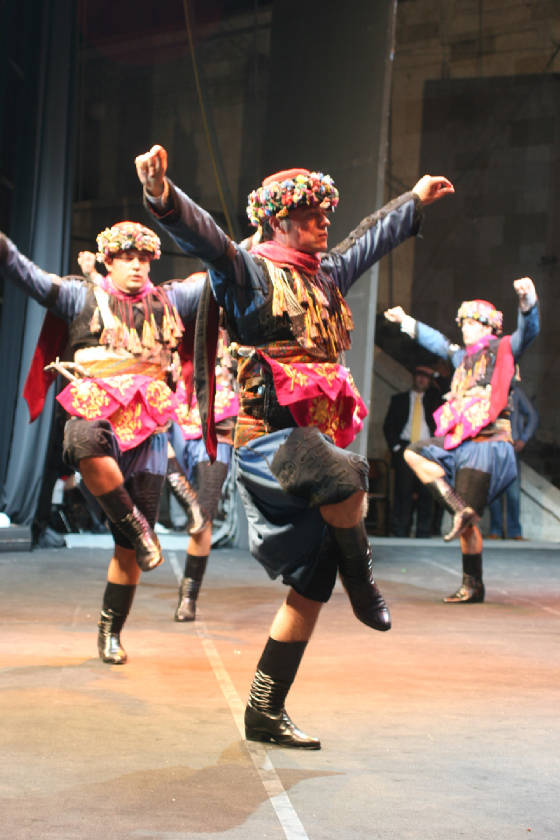 Anatolian Folk Dance Group was founded by Mr. Arif SONMEZ in 1992. Till today group had performed Anatolian Folk Dances and Musics with original dances, costumes and musics in Turkey and lots of foreign countries. Our aim is meet cultures together without look their religions, languages and lineages. The most importand think is peace and friendship between folks in all over the world.

Anatolian Folk Dance Group is IOV International Festivals Comm. Member of Turkey. We are inviting folk dance and musics group from all over the world where we orginizing folk dance festivals in Turkey. And also we are sending folk dance groups from Turkey who needs Turkish folk dance and music groups. We have about 20 children and adoult groups in Turkey. Generally our performances are with live music but if festivals prefer cd we have also cd. But we prefer live music. Our groups has about 35-40 participants.

We can have performances how long you prefer.

We don't have generally visa problem because of we have participated more than 50 foreign festivals in past.

In 2007 we will invite 45 folk dance group from Asia, Amerika, Africa where we will organize festivals in Turkey.

Who wants to partcipate in this festivals in Turkey must inform us till 05 Aprıl. 2007.

If you want to invite one of the our groups in your 2007 festivals, I can send you information of my group ( Anatolian Folk Dance Group ).

I inform you the international organizations we joined in the last 3 years.

Casa da Gaia PORTUGAL; Llangollen ENGLAND; Porto PORTUGAL; Namur BELGIUM; Santonigros SPAIN; Bolsward HOLLAND; Les Preses SPAIN ; Karditsa GREECE ; Dounanez FRANCE ; Halkidiki GREECE; Saintes FRANCE ; Chalkis GREECE; Gyöng HUNGARY; Rahovche BULGARIA Hagen GERMANY; Castelforte ITALY;

To participate your festival and show Anatolian Folklore will make us happy.

Our all aim is peace in all over the WORLD.

If you have any questions don't hesitate to mail us, we will be happy to answer.

Contact:

Arif SONMEZ

IOV-Intern. Festivals Comm. Member of Turkey

Director of Anatolian Folk Dance Group

Address : 1829 sokak No.22 D.9 35601-Karşıyaka, İzmir / TURKEY

@ turkei_iov@yahoo.com iov.turkei@gmail.com iov_turkei@mynet.com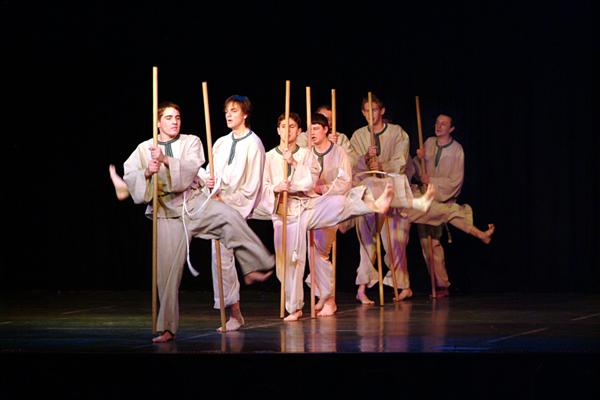 Traditional [ Lyrical ] Folk Dance from Gdansk, Poland.

Classical Greek Folk Dance and Celebrations all Wonderfully Staged!
New Prague Dance Festival 2007
DEAR FRIENDS AND ALL DANCERS, STUDENTS AND TEACHERS,

Let me invite you once again to be a part of our NEW PRAGUE DANCE FESTIVAL COMPETITION & WORKSHOP (from 1.7. to 7.7. 2007) in Prague and to spend wonderful moments together with other dancers and friends in the Golden capital – Prague.

If you would like to fill up the registration form, you can do it online: http://www.praguedancefestival.cz/lang/en/news9_06.php (in the bottom of the page) or we can send you the registration form together with the NEW POSTERS, a CD and INFORMATION about the whole Festival, Competition and Workshop.


The price is 489 euro/person and we offer discounts for bigger groups (the leader of each group is free of charge and also every 21st participant of the group doesn´t have to pay!). In the price there is included all the best what Prague can offer: sightseeing, trips, cruise on the Vltava river on boat, visit to the Prague´s Castle, masterclass – workshop every day, shopping, possible visit to the galleries or other places of your interest and many other interesting things…

And of course the possibility to rehears and perform in front of the audience and the jury!

Prague is a culture center and each person can enjoy this amazing atmosphere together with the family members, friends or simply with the other dancers and their accompanying people.

The last evening we will award the prizes in many categories and all participants will enjoy it all together in a special place, where all of us will have a festive dinner and will make a promise to continue in this beautiful tradition.

Each culture consists of various aspects, which mutually seek and meet each other, and multiply on the theatre scene without borders! We sincerely hope, our dance festival – contest is this case. It is an original and unique cultural event in the area of amateur – non-professional dance in the heart of Europe!

Well, do not hesitate to come this summer to Prague and take a part in the 11th edition.

For further details, do not hesitate to write us or see our web sites: www.praguedancefestival.cz.

Yours sincerely,

David Pospisil
Director

NATIONAL DRESS AND FOLK DANCING
Old Danish national costumes are something the museums are always pleased to exhibit. The garments are beautifully made and richly colored. But 'national dress' is in fact somewhat of a misnomer because there was no single type of costume worn all over Denmark. One of the main features of peasant costumes of the 18th and 19th century was actually their individual character.
Continues on next page.......
A talented group of drummers and dancers directed by Saboula –Djembe Master from West Africa. Present two African ballets:
"Riding the drum" and "The magical drum".
The ballets are a spectacle of rhythm along with traditional dancing and ceremonies originating in West Africa. The colorful hand-made outfits are prepared by members of the group. Omanut-La'am association highly recommends these performances.
Bangoura Group has preformed at "Suzann Dellal" theatre, "Jerrard Behar" theater in Jerusalem and throughout theatres all around Israel. Bangoura Group has participated in national dance festivals, such as "Macholohet" festival, Suzann Dallal, and the eminent Carmiel dance festival.
Bangoura also represent the Fatala group from Gambia !! Along with their performances Bangura offers a number of services including:
— Drum workshops
Lead by Master Sabula Bangoura
— West African dance workshops
Lead by a professional Bangoura dancer from the band.
Includes live percussion.
Press this link to see our dance http://www.danarts.biz/MOFAIM.htm#BANGURA
Contact: Rachel Bangoura Tel: 00-972-4-6373966 Mobaile: 00-972-54-5715489 Email: bangoura@netvision.net.il URL: www.bangoura.co.il
OnLine Dance Publications:
World Dance & Dance Sport Council. Agreement WDDSC/ICBD
ASSOCIATE MEMBERSHIP: MEMORANDUM OF AGREEMENT

1. PARTIES

1) World Dance & Dance Sport Council, an unincorporated association of 240 Merton Road, South Wimbledon, London, England, SW19 1EQ jointly and severally with the World Dance & Dance Sport Council, a company limited by guarantee registered in England number 3149083 of 240 Merton Road, South Wimbledon, London, England, SW19 1EQ, with their services and members of all categories represented by President Robin Short.

2) International Dance Sport Federation (IDSF) represented by its President
Detlef Hegemann.

II. PREAMBLE

1) IOC Outright Recognition
The IOC has granted outright recognition on the 4th September 1997 to IDSF.
2) IDSF Membership of International Sport Federations
GAISF ARISF IWGA
3) WDDSC is the sole Association that represents professional dancers, professional
dance teachers, accredited adjudicators with WDDSC licence and the commerical Dance School business. IDSF is the sole Association that represents 67 national dancesport associations with 37 recognised by their NOC, amateur dancesport athletes, amateur trainers and judges and the international sports organisations
listed in II.2.
4) International Dance Sport Federation will recognise all competitors, adjudicators and coaches registered by the World Dance & Dance Sport Council as professional competitors, professional coaches and professional adjudicators. There shall be no requirement at this time for these to be registered directly to the International Dance Sport Federation or to an International Dance Sport Federation member body. The IDSF may issue licences to WDDSC adjudicators for IDSF-granted events.
III. AGREEMENTS
1) Legal position of the WDDSC within the IDSF a) Associate Membership The WDDSC will be granted "Associate Membership" in accordance with article 3, Clause II, of the Statutes of the IDSF. On acquisition of "Associate Membership", the parties mutually agree to recognise each other's statutes. b) Subscription obligation
Associate Members pay the same subscription like ordinary members of the IDSF, currently CHF750,00, and ajoining fee of CHF150,00.
2) Reference to the legal position of the WDDSC within the IDSF
In its Article of Association, the WDDSC shall drfine the legal position as set forth in the section III,1,a above.
3) Guarantee of independence
a) Legal and financial The Associate Membership of the WDDSC shall not affect the independence of the WDDSC in legal, financial and organisational terms.
b) Observance of GAISF and IOC rights and obligations
All rights and obligations, which may arise from the IDSF's membership of the IOC/GAISF/ARISF/IWGA are reserved to IDSF. By way of clarification,
the parties hereby establish that the IDSF has sole responsibility for the representation in the IOC, GAISF, ARIFS and IWGA.
4) Recognition of the IDSF/WDDSC
The WDDSC recognises the IDSF as the worldwide sole governing body for dancesport activities in relation to the IOC and the International Sports organisations mentioned above. The IDSF recognises the WDDSC as the world - wide sole governing body for professional dance school and professional dance - sport activities.
5) Guarantee for professional dancers of the WDDSC to be included in possible Olympic Games If Dancesport is ever included in the programme of the Olympic Games, the IDSF will give opportunity of participation in the Olympic Games, including any qualifying events, to all athletes.
6) Olympic symbol
The World Dance and Dance Sport Council and its national members shall not use the Olympic symbol, or refer to IDSF's recognition, without the express consent of the IDSF.
7) Previous agreements
Until such time as the parties jointly and mutually agree to conclude otherwise and this "outline Agreement" is replaced with a full contract addressing all outstanding issues, all previous agreements between International Dance Sport Federation (formerly titled ICAD) and World Dance and Dance Sport Council (formerly titled ICBD) are still adhered to by International Dance Sport Federation and World Dance and Dance Sport Council and are valid. The General Agreement will be negotiated at an early date.
8) Effective date
This agreement shall become binding on 1st December 1997, once approval to it has been given by the Presidia of WDDSC and IDSF.t

Dance ithaca E - Magazine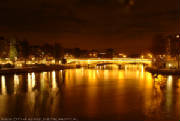 ~ Cross Webbing ~
The combination of these speicalized webing arrangement of sites are to give focus, and a training manual text in developing Intercultural Communications Internet Network, and the basis of its development, Cultural Democracy. This adds a unique supportive feature in the additional developement of the Inter - Cities Cultural Communications Program initiated by Mr. Roger M. Christian.
InterCultural Communications Programs:
International International Communications
: There a several aspects in shared human experiences, and the aspiration they contain which bond a people to a culture and behavior. The ongoing process of development contained within this website sequencing of websites are to give bench marks of what is entailed in various culture's and nation's experience.
InterCultrual Communications
: There is a process in how to examine then promote basic features of the full cultural experience. This website is an interactive education - orientation process which likewise enlist additonal information by each participant of there own efforts of personal discoveries; thus will add them according to the value of the information being provided.
International InterCultural Communications and
International Students / Scholars
role finctions. Here within this WebSite footer you will see several links which are connected to the major website with InterCultural Communications are it subject matter, as well as in its promotions within the Internet. This has now proved to
most effective
, as you are now see thins as a result of earned google dot com rankings.
Classical Art Slide Show

News Sources
Specifically extracted from various OnLine sources,and solicitted
Press Releases
for use and development of The International and National Cultural Fiesta Movement .
Academia ~ International Students Scholars News
:
Campus Network
~ International and National Cultural Fiesta Movement :