French Fashion University Esmod introduces 3 new fashion programs for 2007-2008 academic year
June 20th, the first Esmod Dubai Fashion Design BA Degree Diploma was
French Fashion University Esmond,
the internationally acclaimed French fashion institution, has announced that it will be offering three new programs as part of its expanded syllabus to inaugurate the University's second school year in Dubai. The new fashion programs - Bodywear and Nightwear Workshop, Merchandising Training Session, and Trend Forecasting Masterclass - will all commence in November 2007 and will last from one week to six months in duration.
"As the only fashion University in the middle east, it is important for us to regularly expand our fashion programs to stay on top of new trends and preferences. The courses we have lined up for the new academic year have been carefully selected to reflect high-growth areas in the fashion industry; providing our students with optimum career prospects after graduation," said Tamara Hostal, PR and Marketing Director French Fashion University Esmond.
The Bodywear and Nightwear Workshop, which offers the globally recognised Esmod Dubai Lingerie Workshop Certificate, is a six month flexible part-time program that aims to teach students how to design and appreciate bodywear apparel and lingerie as a personal expression. The course provides a thorough initial approach to lingerie history and design, and does not require prior experience. The course begins on November 4th 2007.
Alternatively, the Merchandising Training Session is a one week course that seeks to deliver the fundamental concepts of best merchandising retail solutions to help improve retail sales. Students will be taught how to develop an intuitive approach to the fashion retail business, provide marketing concepts and emphasise the six senses of brand concept and retail selling: brand identity, shop concept, shop design, shop merchandising, widow display system, and advertising communication. The course runs from November 04 - 08, 2007.
"This course will teach anyone involved in merchandising, from retailers, marketing personnel, public relations executives, sales executives, store managers and retail staff, how to stay ahead in our regions dynamic and competitive business environment," Mrs Hostal added.
French Fashion University Esmond
's third new class is the Trend Forecasting Masterclass, which will enable students to observe and track trends and eventually put these trends into fashion context. Students will be taught how to sharpen their fashion forecasting ability through the study of topics including forecasting process, current forecasting tools, and the importance of distinguishing fashion hype from true directional signals. The program will last for two months and will highlight main trends occurring in Dubai as a reflection of global trends in the fashion industry and design world. The course begins on November 14
th
2007.
"We are creating opportunities for anyone who wants to become involved in the rapidly maturing Middle Eastern fashion industry and take part in the UAE's emergence as a premier fashion destination. Our students celebrated tremendous success last year and we are confident that our highly trained French professors will ensure a repeat performance this year as well," Mrs Hostal added.
Entering its second school year, the Dubai-based fashion institution has more than 65 students from 16 different countries and offers a three-year bachelor's degree and other short workshops that last from three to six months. The university has also recently partnered with French fabric manufacturers Jabouley Dentelle, Andre Avio, Tissages De L'aigle, Franfitex, Verne & Clet, Togonal, Peltex, Stock Union, Wed, Avelana, Sofitela, and Philea to provide its students with access to fabrics otherwise unavailable in the UAE.
Enter supporting content here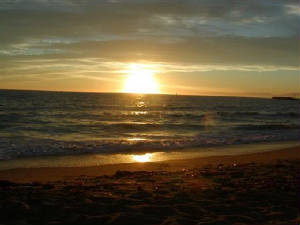 InterCultural Communications Programs:
International International Communications
: There a several aspects in shared human experiences, and the aspiration they contain which bond a people to a culture and behavior. The ongoing process of development contained within this website sequencing of websites are to give bench marks of what is entailed in various culture's and nation's experience.
InterCultrual Communications
: There is a process in how to examine then promote basic features of the full cultural experience. This website is an interactive education - orientation process which likewise enlist additonal information by each participant of there own efforts of personal discoveries; thus will add them according to the value of the information being provided.
Cross Webbing:
The combination of these speicalized webing arrangement of sites are to give focus, and a training manual text in developing Intercultural Communications Internet Network, and the basis of its development, Cultural Democracy. This adds a unique supportive feature in the additional developement of the Inter - Cities Cultural Communications Program initiated by Mr. Roger M. Christian.
***
International InterCultural Communications and
International Students / Scholars
role finctions. Here within this WebSite footer you will see several links which are connected to the major website with InterCultural Communications are it subject matter, as well as in its promotions within the Internet. This has now proved to
most effective
, as you are now see thins as a result of earned google dot com rankings.
Campus Network
~ International and National Cultural Fiesta Movement :