Lanza Group Announces New Event, University Expo Atlanta
Bringing Students, Parents and College Admissions Representatives Together
PR Newswire
ATLANTA, Jan. 20
ATLANTA, Jan. 20 /PRNewswire/ -- Lanza Group is proud to announce the newest addition to their calendar of events, University Expo Atlanta. The inaugural U Expo will bring together high school students and their parents with college admissions representatives to learn about future options, on Saturday, Jan. 23 at Gwinnett Place Mall.
"High school students face a lot of uncertainty, Hispanic students especially, about life after high school," says Lanza Group President Ralph E. Herrera. "U Expo is for students to interact personally with colleges, and make decisions regarding their future."
U Expo will have representatives from several colleges and universities from the state of Georgia, and other universities from around the country will be represented such as Emmanuel College of Boston, Massachusetts. Admissions representatives will be on hand to answer questions regarding admissions requirements, tuition and financial aid.
In addition to learning about the advantages of a college education, representatives can also aid in choosing a major, classes and ease the transition to college life. U Expo will also have a DJ on hand to entertain and give away prizes throughout the afternoon. The Atlanta Hawks and Thrashers will also be supporting this free family event.
U Expo has partnered with Coca-Cola, Telemundo, Mundo Hispanico and BB&T to bring this event to students. During the event, donations will be collected for the Red Cross Disaster Relief Fund, to benefit those devastated by the earthquake in Haiti. U Expo will be held on Saturday, Jan. 23 from 12 p.m. to 4 p.m. in Gwinnett Place Mall, 2100 Pleasant Hill Rd; Duluth, GA, 30096.
About Lanza Group:
Lanza Group, LLC is an Atlanta-based Hispanic marketing, PR and events firm that provides bi-cultural marketing solutions; connecting marketers to Hispanics throughout the United States and beyond. Lanza Group produces Atlanta's official Cinco de Mayo celebration – Fiesta Atlanta, as well as Fiesta Georgia – Georgia's Hispanic Heritage Month kick-off celebration. For more information, please call us at 404.350.0200 or visit www.lanzagroup.com.
Here are a set of photos which are linked to blogs to give advid testimony of the growing sensual revolutions. There are now several and they are branching out in different creative behaviors. Thus creating some of the most surprising eye candy yet!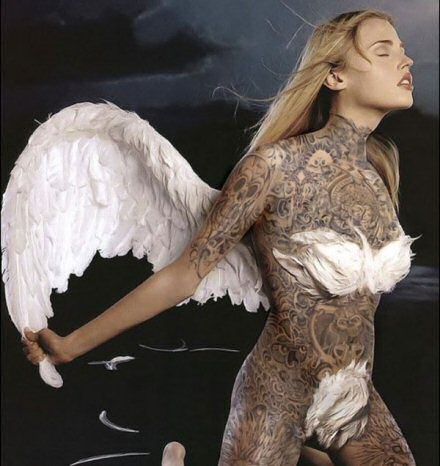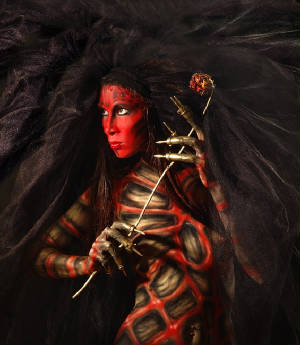 Here body art, tattooing and body sculpting are all at play here in these series of real living and breathing art creative photos. Ask yourselves these questions.
What would the ancient Roman's say?
Would they be jealous of our recent efforts?
Then what about the ancient Greeks?
Then you start to come to terms of this new age, and the additional aspect of the free space which is increasing becoming available within the InterNet. We are just beginning.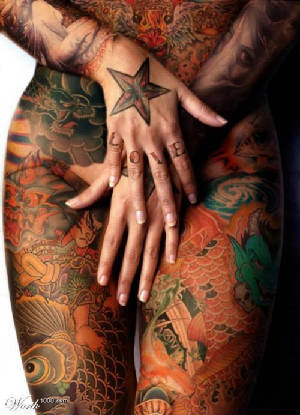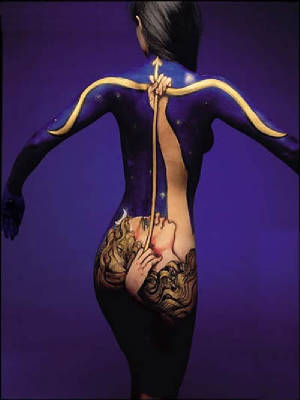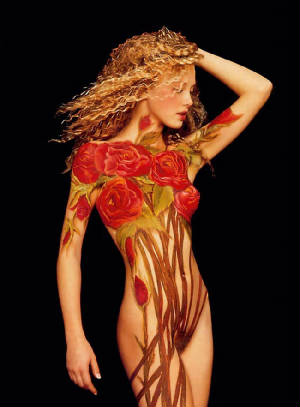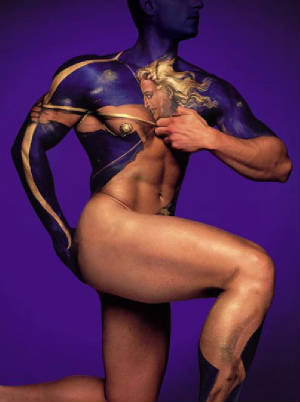 New Fashions
---
---
Introduction:

During this age of post feminism European Fashion designers are pushing the extreme limits - envelope by introducing topless and other taboos fashion designs on the leading fashion run ways in Paris, Milian, Madrid, and others. Moreover, there is an opposite movement in the retros in which the thing is to out do the designers of the 40s and 50s.

This is in reaction of a growing shift in the nightlife in key European cities in which women are finding safer environments from which to find personal release, social experimentations, and as a result topless fashions are gowing. In Paris, Berlin, Bonn, Caan, and Madrid free open tops of early 2004 have given way to mild see throughs, the shear look, topless causuals personally crafted since the hot summer of 2008. Moreover, increasingly at more and more plush private parities given by the Euro Dollar - Nouvea Riche, the topless look is growing faster. All reflect both growing safety women are now experiencing, and the implications and self-realization of ones own rights personal taste and social fantasies. European designers who are trying the catch up to what is still an unknown growing market reality. Increasingly, the binding of bra straps, and the constant irritations felt in sudden body turns during social dancing, especially in the new moves coming out of the Hip Hop culture is suddenly loss by the freedom now being opted for.

In one email, Rene Litz from Caan commented " That women covering their tops were really not natural for a womyn's body. It was a condition impossed by males who feared women assuming power during the early development of European civiliations which sought her exploitation. She has always questioned in her life. Why the part that produced human milk for innocent children? ."

With this in mind, a really discussion needs to be look at and properly reacted to. It has started - largely away from the campus cultural wars and it is centered on InterNet forums and nightlife socialite "female that is "leaders. The key factor of which is the social movements developed by every University and College activist feminist group who pushed the Take Back the Night Campaigns both and off their respected campuses. Especially at the Unversity of Rochester's Feminst's Coalitions, when the success of this campaign during the 1970s triggered topless yearly demonstrations in down town Rochester to promote legislation in Albany to allow women who so chose can go topless-which was subsequently passed. There is a proposal for a parade now being discussed.

The one time increasing incidents of sexual assault and rape closely and academically examined in depth during the 70s and 80s made a dramatic down turn since the late 90s. Howover, though similar trends ocurred in Eruope, Anmerican women did not respond in the same manner as did the Europeans. All of which caused the need to fully examine this aspect, in as much as style and fashions are outward expressions of the social and cultural conditions which exist in ones time and era.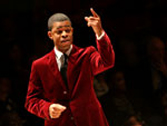 Darin Atwater Photo Cr: Michael Stewart
Soulful Symphony Announces 2008-2009 Season at Joseph Meyerhoff Symphony Hall, Music Center at Strathmore
Led by Darin Atwater, season features new programs, spotlights African-American vocal traditions
Baltimore, Md. (August 4, 2008)—In partnership with the Baltimore Symphony Orchestra, Soulful Symphony today announced its 2008-2009 season at the Joseph Meyerhoff Symphony Hall (Baltimore, Md.) and the Music Center at Strathmore (North Bethesda, Md.). With fresh, new programs, the season will spotlight rich and diverse African-American vocal traditions, as well as the talents of the Soulful Symphony Chorus and special guest soloists. Hailed for bringing diversity of musical culture into the concert hall, Soulful Symphony has been met with popular and critical acclaim, with the Washington Post declaring that Soulful Symphony's music "sets itself apart…[Darin Atwater's] music is emotional and riveting." Led by founder and artistic director Darin Atwater, Soulful Symphony is dedicated to the preservation of African-American cultural expression and to the presentation of American vernacular music. See Appendix August 14, 2008 for complete calendar of events and ticketing information.
The Soulful Symphony season opens on October 24 and 25 with a reprise of last season's sell-out gospel program Say Amen Somebody, featuring all-new music and arrangements, and headlined by gospel great Donnie McClurkin performing some of his greatest hits, such as "Stand" and "We Fall Down." Soulful Sings on April 3 and 4, with guest soloists performing a program that encompasses opera, American art songs and traditional hymns. The Soulful Symphony season wraps up with The Sounds of Motown, May 15 and 16, featuring the music of The Supremes, Smokey Robinson, Stevie Wonder and more, complete with costuming and choreography.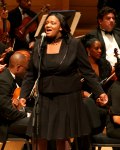 Soulful Symphony Photo Cr: Michael Stewart
In addition to its regular subscription season, Soulful Symphony will join forces with the Baltimore Symphony Orchestra and Music Director Marin Alsop on January 7 and 8 in celebration of the life, legacy and 80th birthday of Dr. Martin Luther King, Jr. The program will include contemporary composer Joseph Schwantner's stirring work New Morning for the World, which includes texts from Dr. King's most memorable speeches read by former NAACP president Kweisi Mfume.
"In the past four seasons, Soulful Symphony has touched so many hearts with music that celebrates diverse musical traditions, from jazz to spirituals and beyond," commented Mr. Atwater. "In the 2008-2009 season, we are breaking new ground with programs that explore the art of song, from opera to Motown. I hope the community will sing right along with us."
Article continues .....
SYMPHONY CENTER ANNOUNCES PROGRAMMING FOR 2008-2009 JAZZ SERIES
Highlights of the Jazz at Symphony Center season include performances by Cassandra Wilson, the Jazz at Lincoln Center Orchestra with Wynton Marsalis, Jazz Innovator Brad Mehldau, and Milton Nascimento and the Jobim Trio
Symphony Center salutes Max Roach's landmark work "We Insist! Freedom Now Suite" with a performance led by Dee Dee Bridgewater and Lewis Nash, in celebration of the 200th anniversary of Abraham Lincoln's birth
Symphony Center's Jazz Icon Benny Golson celebrates his 80th birthday with a program featuring the Benny Golson Jazztet and the Mulgrew Miller Trio
Blue Note Records marks its 70th anniversary with an all-star performance from the label's artists
Symphony Center today unveiled the lineup for its 10-concert 2008-2009 Jazz at Symphony Center concert series, presented in Orchestra Hall at Symphony Center.
The jazz series kicks off on September 26 with a performance by vocalist Cassandra Wilson, followed by a celebration of the 50th anniversary of bossa nova with Milton Nascimento and the Jobim Trio on October 17. Symphony Center's Jazz Icon, Benny Golson, rings in his 80th birthday with a special performance on January 30 featuring the Benny Golson Jazztet and the Mulgrew Miller Trio. On February 13, Dee Dee Bridgewater and Lewis Nash honor Max Roach in a performance of his landmark work "We Insist! Freedom Now Suite," in a program that opens with a tribute to lyricist Oscar Brown, Jr., by his daughter, vocalist Maggie Brown. The Jazz at Lincoln Center Orchestra with Wynton Marsalis swings into town on February 27; and on March 20, Blue Note Records celebrates its 70th anniversary with an all-star performance. Saxophonist Branford Marsalis travels to Chicago for a concert on April 17; and pianist Brad Mehldau, this season's Jazz Innovator, performs in both solo and trio settings on May 1. On May 8, Marcus Roberts will lead a complete recreation of his album "Deep in the Shed," and the series concludes on June 5 with an all-Ellington performance by the Chicago Jazz Ensemble with Jon Faddis.
For the third year, Symphony Center will offer special Jazz Connection events surrounding several of the concerts: film screenings, performances and lectures that give jazz lovers insight into the fascinating work of the artists and their music. Jazz Connection events will be offered on January 30, March 20 and June 5, with additional details to be announced later this season. Jazz Connection events are free to Jazz at Symphony Center subscribers.
Symphony Center's 2008-2009 jazz series kicks off Friday, September 26, with the inimitable song stylings of Cassandra Wilson. A sensuous, soulful and sultry vocalist, Wilson will perform selections from her newest album of timeless standards, "Loverly," due out in June 2008 on Blue Note Records. The collection shows off her amazing talent in new interpretations of old classics, from the great American songbook to blues to Broadway. Cassandra Wilson has been a favorite of Chicago audiences and a frequent guest at Symphony Center (she last appeared here in 2004). The Mississippi native, who began writing songs at age 12, is known for her eclecticism and deeply personal approach to folk songs, pop tunes, blues, country and her own jazz compositions. She has produced numerous best-selling recordings, including "Blue Skies," "New Moon Daughter" and "Traveling with Miles," her tribute CD to Miles Davis, one of her greatest influences, which also became a concert film. Recognized for her throaty contralto, Wilson is sought after for performances around the world and has toured with such artists as Wynton Marsalis in his epic work "Blood on the Fields." Her unequaled jazz vocalism and distinctive style have earned her a Grammy Award and many other honors, including distinctions from Time Magazine ("America's Best Singer") and DownBeat ("Female Jazz Vocalist of the Year").
On Friday, October 17, Symphony Center marks the 50th anniversary of bossa nova with a performance by renowned singer /songwriter Milton Nascimento and the Jobim Trio. One of the true icons of Brazilian music, Nascimento is beloved throughout the world for his timeless songs and unique voice. Throughout his 40-year career, he has released nearly 30 albums, including "Clube da Esquina," "Native Dancer" and the Grammy Award-winning "Nascimento." Although he is a master of Brazilian music, he has never confined himself to any one genre, often collaborating with artists such as Wayne Shorter, Paul Simon, Pat Metheny and Duran Duran. One of his closest relationships was with the late Antonio Carlos "Tom" Jobim, one of the most influential popular composers of the 20th century and a primary force behind the creation of bossa nova music. To commemorate the 50th anniversary of the emergence of this musical style, Nascimento teams up with the Jobim Trio, featuring guitarist Paulo Jobim and pianist Daniel Jobim (son and grandson of the great Tom), and Tom's longtime drummer, Paulo Braga. During this program, Nascimento and the Jobim Trio pay tribute to Tom's remarkable compositions, at the same time infusing them with their own present-day grooves. The group released an album on the EMI label in Brazil earlier this year; "Novas Bossas" will be released in the United States later this spring.
NEA Jazz Master and Symphony Center Jazz Icon Benny Golson celebrates his 80th birthday at Orchestra Hall on Friday, January 30, with a program created by Golson especially for the Jazz at Symphony Center series. This multitalented jazz legend—a composer, arranger, lyricist and tenor saxophonist—headlines the program with the Benny Golson Jazztet. As a composer, Golson has written more than 300 songs, including some of jazz's most beloved standards. Songs like "I Remember Clifford," "Killer Joe" and "Along Came Betty" have found their way into countless performances throughout the world and are still recorded by today's top artists. He has composed and arranged for musicians including Count Basie, John Coltrane, Miles Davis, Sammy Davis Jr., Itzhak Perlman and Diana Ross; and he has composed the scores for a number of hit TV series and films, such as "MASH," "Mission Impossible," "The Mod Squad" and "The Partridge Family." As a saxophonist, he has performed with world-famous bands led by Benny Goodman, Dizzy Gillespie and Art Blakey. For this performance, the all-star version of his Jazztet features Golson on tenor saxophone, Eddie Henderson on trumpet, Steve Davis on trombone, Mike LeDonne on piano, Buster Williams on bass and Carl Allen on drums. Opening the program is pianist Mulgrew Miller, one of Golson's closest collaborators. One of the most distinguished artists of his generation, Miller will lead his trio—including bassist Ivan Taylor and drummer Rodney Green—in some of Golson's most celebrated compositions. Prior to the concert, Symphony Center will offer a Jazz Connection event: a screening of the 1994 documentary film "A Great Day in Harlem." The movie recounts the story behind Esquire magazine's famous 1958 portrait of 57 jazz musicians, including Benny Golson.
On Friday, February 13, Symphony Center marks the 200th anniversary of Abraham Lincoln's birth with a special performance of Max Roach's landmark work "We Insist! Freedom Now Suite" featuring Dee Dee Bridgewater and Lewis Nash. Written in 1960 by Roach and Chicago's own singer-songwriter Oscar Brown, Jr., the suite captures the emotion and the complexity of the struggle for civil rights, in both the United States and in Africa. The album was created with an eye toward the 100th anniversary of Abraham Lincoln's Emancipation Proclamation, and it was the first of several jazz records written to give voice to the growing need for racial equality. Nearly 50 years after its composition, "The Freedom Now Suite" maintains a modern sound with its bold time signatures and discordant effects, its use of African percussion and wordless vocals, and its opportunities for memorable solos. Headlining the ensemble for this performance are vocalist Dee Dee Bridgewater and drummer Lewis Nash. Bridgewater, an award-winning vocalist and actress who is known the world over as the captivating host of National Public Radio's JazzSet, will bring her own extraordinary vocal talents to the role originated by Abbey Lincoln. Nash, the evening's musical director, is the drummer of choice for an incredible array of artists, from the masters of the music to the hottest young players of today, and his extensive discography numbers more than 300 recordings. This concert opens with a special set from vocalist Maggie Brown, daughter of Oscar Brown, Jr., who will present a tribute to her late father, performing some of his most celebrated songs.
The Jazz at Lincoln Center Orchestra with Wynton Marsalis returns to Chicago on Friday, February 27. A jazz trumpeter, composer, bandleader, advocate for the arts and educator, Marsalis has helped propel jazz to the forefront of American culture. He has served as Jazz at Lincoln Center's artistic director as well as music director of the Jazz at Lincoln Center Orchestra since its inception. His prominent position in American culture was solidified in April 1997, when he became the first jazz artist to be awarded the Pulitzer Prize in music for his work "Blood on the Fields," which was commissioned by Jazz at Lincoln Center. The remarkably versatile Jazz at Lincoln Center Orchestra, composed of 15 of today's finest jazz soloists and ensemble players, has been the Jazz at Lincoln Center resident orchestra since 1992, giving concerts and leading educational events in New York, across the country and around the world; in concert halls, dance venues, jazz clubs, public parks, river boats and churches; and with symphony orchestras, ballet troupes, local students and an ever-expanding roster of guest artists. The orchestra spends nearly a third of each year on tour, performing a vast repertoire that includes rare historic arrangements to Jazz at Lincoln Center-commissioned works. In addition to its highly anticipated annual performances on Symphony Center's jazz series, the Jazz at Lincoln Center Orchestra has also performed with the Chicago Symphony Orchestra: in October 1999 and September 2004, the two ensembles presented side-by-side performances of Grieg's "Peer Gynt" Suite and Duke Ellington's jazz arrangement of the same composition, and the Jazz at Lincoln Center Orchestra joined the CSO for performances of Marsalis' own "All Rise" in January 2007.
On Friday, March 20, Jazz at Symphony Center presents a concert celebrating Blue Note Records 70th anniversary, featuring some of the legendary label's most notable stars: Bill Charlap, piano; Peter Bernstein, guitar; Ravi Coltrane, saxophone; Lewis Nash, drums; Nicholas Payton, trumpet; Peter Washington, bass; and Steve Wilson, saxophone. Established in New York City in 1939 by two German immigrants, Alfred Lion and Francis Wolff, Blue Note Records was created to "serve the uncompromising expressions" of jazz. In the seven decades since, the label has been one of the most important forces in the evolution and proliferation of the genre, recording every style from hot jazz to swing, boogie-woogie to bebop, fusion to avant-garde. It has presented the most influential artists in the history of the art form: Art Blakey, Fats Navarro, Bud Powell, Miles Davis, Sonny Rollins, Jimmy Smith, Bobby Hutcherson and Cecil Taylor, to name just a few. For this celebratory tribute concert, music director and pianist Bill Charlap leads a specially assembled group of today's most exciting jazz stars in classic tunes from Blue Note history by Bud Powell, Thelonious Monk, Horace Silver, Herbie Hancock, Lee Morgan, Wayne Shorter and many others. Before the performance, noted jazz historian and author Ashley Kahn hosts a Jazz Connection lecture on the enduring legacy of Blue Note Records; his book on the label's anniversary will be released in Spring 2009.
Friday, April 17, sees the return of virtuoso saxophonist and Symphony Center favorite Branford Marsalis. Marsalis' path to success has included a wide array of experiences—he played in Sting's band, he led the "Tonight Show" band for three years, he's undertaken classical collaborations (he performed concertos with the Chicago Symphony in 2004 and 2007), launched his own recording label and he has earned international praise for his creative music making. Marsalis has been hailed as a virtuoso of tenor, alto and soprano sax, and he leads a first-rate quartet which often features pianist Joey Calderazzo, bassist Eric Revis and drummer Jeff "Tain" Watts. A member of jazz's most famous musical dynasty, Branford Marsalis continues to set himself apart with impeccable technique and interpretive insight in such wide-ranging repertoire as Coltrane and Copland. His recordings have won three Grammy Awards, and his Marsalis Music label has released 18 CDs and three DVDs since its inception in 2002, including the quartet's most recent "Braggtown" (2006), highlighting their distinctive talents in new compositions by Marsalis as well as arrangements of music dating back to the 17th century. A native of New Orleans, Marsalis has been actively involved in Hurricane Katrina recovery efforts and is honorary chair of Habitat for Humanity's Operation Home Delivery, a project whose goal is to create a musician's village consisting of Habitat-constructed homes for displaced New Orleans musicians.
Jazz at Symphony Center presents its 2008-2009 Jazz Innovator on Friday, May 1: the boundary-pushing pianist Brad Mehldau. Since the early 1990s, Mehldau has come to fame as an inventive and compelling young artist, celebrated for his invigorating takes on standards, exceptionally masterful improvisations and penetrating treatments of songs by pop bands including Radiohead and Oasis. He has recorded his settings of poems for soprano Renée Fleming and is composing a work for mezzo-soprano with piano, which he and Anne Sofie von Otter will premiere at Carnegie Hall in February 2009. Through such diverse endeavors, Mehldau continues to find fresh and challenging ways to speak to listeners of all types and all generations. He is first and foremost an improviser, but he also has a deep fascination for the formal architecture of music, which enables him to convey a wide range of expression. Mehldau is prolific as a solo pianist as well as an acclaimed trio leader, and he has worked with a number of jazz greats, including Joshua Redman, Charlie Hayden, Lee Konitz, Wayne Shorter and John Scofield. Mehldau recently collaborated in a notable project with legendary guitarist Pat Metheny, recording two enthusiastically received albums of old favorites and new creations ("Metheny Mehldau" and "Quartet," along with Larry Grenadier and Jeff Ballard), and touring extensively together. The Brad Mehldau Trio (featuring Grenadier and Ballard) has released an ambitious series of five albums on the Warner Brothers label, entitled "The Art of the Trio." This Symphony Center concert features the iconic Mehldau in both trio and solo settings.
The following week, on Friday, May 8, eminent pianist Marcus Roberts brings a special project to Symphony Center, performing a complete recreation of his landmark album "Deep in the Shed." With music that spans the total art form of jazz, "Deep in the Shed: A Blues Suite" is a multifaceted, shifting blues cycle that draws upon sources ranging from jazz visionary John Coltrane to gospel legend Mahalia Jackson, Arabic music to early American folk. The 1990 album was called "the most important jazz album of the last 10 years" by the New York Times and marked the emergence of Roberts as a modern musical genius. The probing suite shows off the Ellingtonian harmonies of Roberts' ensemble of outstanding sidemen: Roland Guerin, bass; Jason Marsalis, drums; Marcus Printup, trumpet; Ron Westray, trombone; Wess "Warmdaddy" Anderson, saxophones; and Stephen Riley, tenor saxophone. Together they bring to life his songs "The Governor," "Nebuchadnezzar" and "Spiritual Awakening," among others, which showcase the artist's jazz and gospel influences. Born in Jacksonville, Fla., Marcus Roberts taught himself to play the piano at age 8 while attending the Florida School for the Blind. After studying classical piano at Florida State University, he toured with Wynton Marsalis for six years, and he rose to worldwide prominence when he took first prize in the 1987 Thelonious Monk International Jazz Competition. Roberts has released 18 critically acclaimed recordings, several of which shot to no. 1 on Billboard's jazz chart. In addition to his busy touring schedule, Roberts is devoted to the development of young musicians and to exposing jazz to young audiences, serving on the faculty of the School of Music at Florida State University and frequently giving master classes and school shows with his trio all around the globe.
The 2008-2009 Jazz at Symphony Center series concludes on Friday, June 5, with a performance of music by Duke Ellington from the Chicago Jazz Ensemble with Jon Faddis. Founded by the late composer and conductor William Russo as the professional jazz ensemble at Columbia College, the Chicago Jazz Ensemble gives more than 40 concerts per year at local, national and international venues. The ensemble is led by Artistic Director Jon Faddis and made up of musicians from the city's jazz elite, including established stars, acclaimed Columbia College faculty and Chicago's brightest young talents. The band's large ensemble repertoire moves easily from the classic tunes of Louis Armstrong, Jelly Roll Morton and Duke Ellington, to the works of contemporary jazz composers. This concert is part of the Chicago Symphony Orchestra's 2009 Dvořák Festival, a three-week celebration of the music and legacy of one of classical music's most influential composers. Antonín Dvořák was the musical voice of Czechoslovakia, incorporating the legends, myths and native folksongs of his country into each piece he composed. He came to New York in 1892 to help American composers search for their own national sound, advising them to look to their own legends and songs—including Negro spirituals and the music of the Native Americans—for inspiration. One of Dvořák's students in New York was composer Will Marion Cook, who in turn mentored Duke Ellington. Ellington and Dvořák shared a commitment to composing music that echoed the traditions and sounds of their ethnic roots, each reflecting their own cultures through the music they created. During this performance, the Chicago Jazz Ensemble will perform two of Ellington's beloved suites, "Black, Brown and Beige" and "The New Orleans Suite." Prior to the concert, Symphony Center will present a Jazz Connection event: a screening of the critically acclaimed 2007 film "Billy Strayhorn: Lush Life," which documents the life of composer and arranger Billy Strayhorn, Ellington's frequent collaborator.
Media sponsorship of the 2008-2009 Jazz at Symphony Center season is provided by DownBeat Magazine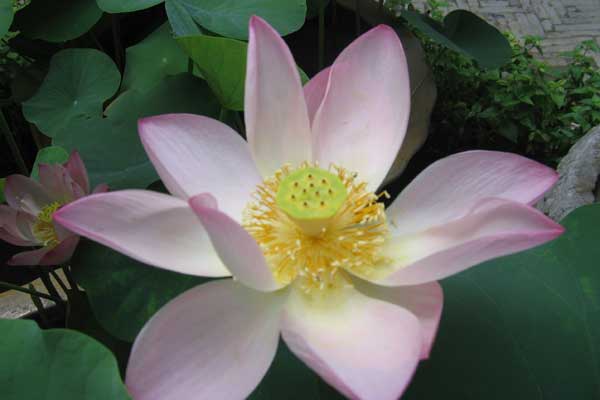 Madrid, March 6, 2008 – On the eve of Spain's general elections and with the U.S. presidential contest in full swing, political, business and industry experts at tomorrow's inaugural Georgetown Global Forum will assert their views on the competitive implications of evolving European-U.S. relations as well as critical cultural, economic and health care issues facing the world today.

The daylong March 7 Georgetown Global Forum on Competitiveness features remarks by Jose María Aznar and a keynote speech by Anthony Lake, U.S. National Security Advisor during the administration of President Clinton. Aznar will provide insight on issues of globalization and competitiveness and Lake will discuss how the world responds to global security risks. Morning sessions will take place at the Casino de Madrid and the afternoon at the Westin Palace Hotel.

"This Forum is an opportunity for distinguished scholars, policymakers, and business leaders to convene and engage in dialogue about the most pressing issues of our time," said Georgetown University President John J. DeGioia. "I am confident that these discussions will produce meaningful and important contributions that can enrich global understanding of these issues."

Other distinguished opinion leaders, including academics and top decision makers from the world of business, politics, finance, law, medicine and additional disciplines will provide their insights and outlook through five panels: International Relations, Global Finance, International Law, Interreligious/Intercultural Understanding and Global Health.

Experts in international relations will analyze, for example, how Spain-U.S. relations may change with potentially new occupants in La Moncloa and the White House, in addition to other dynamics that define the Europe-U.S. relationship. Other sessions will cover topics such as dramatic swings in world financial markets, geopolitical confrontations, cultural intolerance and the constant battle against cancer and other diseases.

The panels include:
Michigan High School Students Host Desi Rush
Classical dance performers at Desi Rush hosted by Troy IASA in Ann Arbor, Mich.
The Troy, Mich.-based Troy Indian American Students Association July 14 presented Desi Rush at the Michigan Theater in Ann Arbor, Mich., according to a press release.
A high school cultural show. Desi Rush showcased Carnatic singing, Hindi film dance, bharatanatyam dance, a bamboo flute recital, kuchipudi dance and bhangra dance.
Desi Rush was dedicated to a blind school in Bhopal, India.
Originally, Desi Rush was supposed to be the first-ever high school raas/garba, bhangra, and fusion dance competition. Unfortunately, due to certain last minute setbacks, Desi Rush became a cultural show.
"We still accomplished what we set out to do…we brought a community together, and helped people who are less fortunate than ourselves," IASA founder president Sonal Purohit said. "When I first founded Troy IASA, people never believed in us that we could pull this off…but look at us now, not only did we throw a show at such a magnitude, but we threw a successful one that people can appreciate. It's sort of like a Cinderella story."
Troy IASA is a high school student organization dedicated to the promotion and preservation of East Indian culture. Purohit, 15, formally founded Troy IASA May 15. Even though there are many organizations promoting cultural exchanges in Troy, Michigan, (e.g., Chinese Club, Asian Club, etc.), there is virtually no organization pursuing Indian culture. Troy IASA was founded so that people of Indian origin living in Troy will have an opportunity to promote and educate the general public about the cultural heritage of India through various programs that are not only educational in nature but also entertaining.
Sonal is optimistic and says that Troy IASA will host the first-ever high school dance competition later this year in December. "We were a little disappointed that our July show did not end up into a dance competition, but we are now more motivated than ever for our show in December."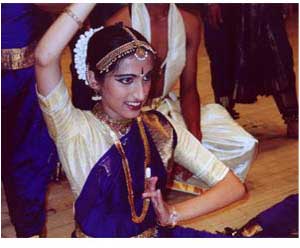 Natya Dance Company performing at Von Der Mehden
Premier Documentary Screening
Tuesday February 6, 2007
Created in the wake of the September 11 attacks on New York and Washington as so-called patriots across America turned their grief into rage against Muslims or people they thought looked like Arabs, Stanford University student Valerie Kaur turned her senior thesis project into the videotaped stories of Sikhs, Muslims, Hindus, Christians, Jews and countless other Americans to show that even the darkest stories contain the seeds of hope. Produced with American Film Institute graduate Sharat Raju, "DIVIDED WE FALL" (New Moon Productions) will make its New England premier at UConn's Jorgensen Auditorium. This event is free and open to the public. Contact Carol Davidge at 860. 486. 5795 for more information, or see www.jorgensen.uconn.edu.
Time: 7:00 pm
Location: Jorgensen Center for the Performing Arts, UConn-Storrs Campus
Sponsors: Asian American Cultural Center, African American Cultural Center, PRLCC, Women's Center, Rainbow Center, Asian American Studies Institute, Women's Studies Program, Institute for African American Studies, Native American Cultural Society, NEAG School of Education, Jorgensen Center, SUBOG, Office of International Affairs-International Services & Programs, Office of the Vice Provost for Multicultural and International Affairs, Indian Students Assoc., Pakistani Community of UConn, TARANG
Day of Remembrance
Tuesday February 20, 2007
Elena Tajima-Creef will be our Keynote Speaker. Her talk, "Barbed-Wire Beauty" will examine domesticity and gender politics in the War Relocation Authority photographs of the internment camps. Day of Remembrance is an annual event to commemorate the internment of Japanese Americans in the U.S. during World War II. This federal action, pursuant to Executive Order 9066, was signed by President Franklin Delano Roosevelt on February 19, 1942. Tajima-Creef is Assoc. Professor of Women's Studies and Program Director of American Studies at Wellesley College. This event is open to the public.
Time: 2:00 pm
Location: Konover Auditorium-Dodd Research Center, Storrs
Sponsors: Asian American Studies Institute, Asian American Cultural Center, Women's Studies Program, Women's Center
Negotiating Ethnicity & Second Generation Panel Discussion
Tuesday March 20, 2007
Bandana Purkayastha will head a panel to discuss her most recently published book Negotiating Ethnicity: Second-Generation South Asian Americans Traverse a Transnational World (Rutgers Univ. Press). Purkayastha is Associate Professor of Sociology and Asian American Studies at the University of Connecticut.
Time: 4:00 pm
Location: TBD
Sponsors: India Studies Program, Asian American Studies Institure.
Blog / Archive Hosts.
US-Ireland Alliance Announces George J. Mitchell Scholars

The US-Ireland Alliance today announced the 2007-2008 class of George J. Mitchell Scholars. The new class includes 2nd Lt. Sean Healy, a US officer currently serving in Iraq (who was interviewed via an audio link to Baghdad arranged by the Army); Brendan Hayes, an AIDS activist working with orphans in Swaziland; Art Chan, a filmmaker and counselor for immigrant juvenile delinquents at San Quentin Prison; Frank McMillan, a teacher in the Bronx, and Nate Wright, a human rights activist who founded STAND: a Student Anti-Genocide Coalition focused on Darfur.

The prestigious George J. Mitchell Scholarships are awarded annually to twelve Americans, under the age of 30, to pursue a year of post-graduate study at any university on the island of Ireland. This year's Selection Committee included former National Security Advisor Anthony Lake; Pulitzer-Prize winning author Samantha Power; Ireland's Ambassador to the US Noel Fahey; President Bush's former Ambassador to Ireland, James Kenny; one of the world's leading experts on breast cancer, Dr. Robert Clarke; former speechwriter to President George H.W. Bush, Mary Kate Cary; Tom Blanton, Director of the National Security Archive; Maureen Murphy, Dean of the School of Education and Irish historian at Hofstra; and Desha Girod, a Mitchell Scholar alum who studied at Trinity College Dublin and is currently a Ph.D. student at Stanford.

The awards are named after former Senate Majority Leader George Mitchell who spearheaded the historic Good Friday Agreement of 1998, which produced peace in Northern Ireland. Launched that year, the Mitchell Scholarship program recognizes outstanding young Americans who exhibit the highest standards of academic excellence, leadership and community service. The Mitchell Scholarship program seeks to link future American leaders with the island of Ireland.

"We are thrilled with the new class of George Mitchell Scholars," said Trina Vargo, president of the US-Ireland Alliance. "From Iraq to Swaziland to the Bronx to working with juvenile delinquents in prison, every one of these new Mitchell Scholars reflects the George Mitchell spirit that no problem is too large to be tackled and solved."

Ireland's Ambassador to the United States, Noel Fahey, welcomed the selection of the new Mitchell scholars. "We congratulate the 2007-2008 Mitchell class," Ambassador Fahey said. "We welcome them, and we look forward to their contributions to friendship and close ties between the United States and Ireland."

The newly announced 2007-2008 George Mitchell Scholars are listed below along with their hometowns, their US university affiliation, and their Irish and Northern Ireland university assignment, pending final approval from the universities. A more complete biography of each Scholar follows.

Allison Barlow (Orange Park, Florida)
US Naval Academy
University College Dublin - Meteorology


Jeffrey Benedict (Gahanna, Ohio)
Vanderbilt
National University of Ireland Maynooth - Musicology


Art Chan (Tiburon, California)
Georgetown University
University College Cork - Contemporary Migration/Diaspora Studies


Sarah David (Baltimore, Maryland)
Johns Hopkins University
Queen's University, Belfast - Ethnic Conflict


Brendan Hayes (Tupper Lake, New York)
St. Lawrence University
University College Dublin - Development Studies


Sean Healy (Kingston, Rhode Island)
US Military Academy
Dublin City University - International Security and Conflict


Bernadette McFadden (Downington, Pennsylvania)
Dickinson College
Trinity College Dublin - Applied Social Research


Franklin McMillan (Atlanta, Georgia)
University of Chicago
Queen's University, Belfast - Theory, Culture & Identity


Scot Miller (Fargo, North Dakota)
Harvard University
Trinity College Dublin - Environmental Sciences


Jimmy Soni (Westmont, Illinois)
Duke University
University College Cork - Politics


Erin Stevens (Manlius, New York)
US Military Academy
University College Dublin - Cultural Policy and Arts Management


Nathaniel Wright (Blackfoot, Idaho)
Georgetown University
National University of Ireland Galway


The Mitchell Scholarship program was inaugurated with an endowment from the Government of Ireland. Other significant financial support is provided by the Northern Ireland Department for Employment and Learning, the U.S. Department of State's Bureau of Educational and Cultural Affairs, BD (Becton Dickinson & Company), Bombardier Aerospace (NI) Foundation, Cross Atlantic Capital Partners, and the McDonnell Charitable Foundation. Universities in Ireland and Northern Ireland contribute housing and tuition to the Mitchell Scholars.

Quinlan Private is a benefactor of the US-Ireland Alliance. Corporate sponsors of the US-Ireland Alliance include: CRH, Cross Atlantic Capital Partners, Diageo Ireland, IONA Technologies, and the Jurys Doyle Hotel Group.

Biographies of the 2007-2008 George J. Mitchell Scholars

Allison Barlow will graduate from the US Naval Academy this spring. During her years at the Academy, she has served in numerous positions of leadership, including Brigade Sergeant Major, one of the most senior student leadership position awarded at the Academy. She has spent time working with orphans in China, building a community center in the Dominican Republic and learning how to fly a Cessna-172. She is at the top of her class academically and excels as a three –sport varsity athlete. Allison is an honors oceanography student and ultimately plans to work on environmental issues affecting the world, including global warming. Allison will pursue a master's in Meteorology at University College Dublin.

Born and raised in rural Ohio, Jeffrey Benedict is one of the very first in his family to go to college. He is currently a senior at Vanderbilt University, where he is getting a degree in Modern European Studies with a Minor in Musicology. Jeff's Appalachian family roots have provided him with a rich musical heritage and a keen interest in music history. He is an avid cellist and fiddle mandolin player. Jeff was appointed second in command in his Army ROTC program. He is presently co-directing an organization to fight gender-based sexual and domestic violence in his community and is president of his campus ministry group. Jeff will study Musicology next year at the National University of Ireland Maynooth.

Art Chan has a passion for storytelling. More specifically, he is passionate about making sure that the stories of those who are usually silenced are heard. He has been described as fearless and certainly his life seems to reflect that. He has worked with immigrant juvenile delinquents in San Quentin Prison and Latino gang members in Virginia. He created a training module called "Look Me in the Eyes," designed to facilitate communication with alienated immigrant Asian youth. And he produced three films featuring a program that serves low-income immigrant youths in San Rafael, California. Currently, Art is a John Carroll fellow at Georgetown University, and has been a student leader, serving as President of the Chinese Student Alliance, co-founder of an organization called Empowering Young Asian-Americans, and creator of DRAW, a curriculum designed to educate youth about their roots as people of color. He will pursue a master's in Contemporary Migration and Diaspora studies at University College Cork, and ultimately wants to create films.

A 2006 Truman Scholar and a 2005 recipient of a Boren Scholarship, Sarah David is passionate about politics and issues of national security. She is currently a political science major at Johns Hopkins University, though her leadership activities extend beyond the Hopkins campus. Just this year, she successfully managed the State Senate election of a Maryland Democratic candidate, who won two weeks ago with an overwhelming majority of the vote. Sarah has a deep commitment to public service and civic engagement and for the past several years has actively shared this passion by teaching international relations, civics and college counseling to Baltimore City public high school students. She developed and organized the Homeland Security Conference, which brought together high school students throughout the Baltimore Metropolitan area to learn about national security issues. On campus, Sarah is an active leader of the College Democrats, and was elected to participate in a live televised debate on national security. Sarah speaks Arabic, Hebrew and has studied Japanese for six years. She will study Ethnic Conflict next year at Queen's University Belfast.

Brendan Hayes has spent the last year and a half living in Swaziland, first as a Peace Corps volunteer and then with the Swazi National AIDS council, helping to run an organization that works with AIDS orphans. Prior to working abroad, Brendan graduated summa cum laude in 2004 from St. Lawrence University, where he served as captain of the varsity football team. In his senior year, Brendan received both the St. Lawrence Male Scholar Athlete award as well as the Scholar Athlete Award from the National Football Foundation. For two years in a row, Brendan was selected to receive the history major of the year award. Brendan will seek a master's in Development Studies at University College Dublin.

Sean Healy graduated fifth in his class in 2005 from the US Military Academy, where he won numerous academic awards, including the Founders and Patriots Award given to the cadet with the highest overall GPA majoring in Environmental Science or Engineering. While at the Academy, Sean served in many positions of leadership, such as Brigade Logistics Officer, responsible for supplies, transportation and food for over 4100 cadets. He has been an active volunteer, serving as President of United Students for Veterans' Health. Currently, Sean is serving in Iraq as a Combat Engineer Platoon Leader. Sean is interested in international security issues will pursue a master's in International Security and Conflict Studies at Dublin City University.

A native of Pennsylvania, Bernadette McFadden is a senior at Dickinson College, where she is a Rubendall Senior Scholar, awarded to the student with the highest combined level of leadership and service. She also has been recognized as the highest-ranking member of her class two years in a row. Bernadette is the editor in chief of the college yearbook and is on the board of the local United Way. After her first year at Dickinson, Bernadette took a year off to work for Americorps in Atlanta. She is deeply interested in health care for the poor and has been an active health care volunteer in her community, working at a clinic for migrant workers and immigrants. After she graduates from college, Bernadette will pursue a master's in Social Policy at Trinity College Dublin and eventually go to medical school.

Franklin McMillan is a 2005 graduate of the University of Chicago, where he was a Student Marshall –the university's highest academic honor, and one of three students chosen to speak at graduation. In addition he won the Morton-Murphy Award, given by the University for "exceptional contributions to the university community." Frank, who was elected to Phi Beta Kappa in his junior year, co-founded an ACLU chapter on campus and founded a community service group designed to engage more male students in service. Currently, Frank teaches fifth grade in the Bronx as a member of Teach for America. He started a hip-hop dance team at the school and also teaches Shakespeare before and after school. At the end of one year, Frank's students demonstrated over 1˝ years of progress in reading and averaged over 80% mastery on math testing. During the summer of 2006, Frank traveled to Rwanda, to conduct research on post-genocide policies. Frank hopes to study Culture, Identity and Politics at Queen's University Belfast.

A native of Fargo, North Dakota, Scot Miller is both a Truman Scholar and a Morris Udall Scholar. He is currently a senior at Harvard, where he has been a tireless environmental activist and a fierce advocate for sustainability on Harvard's campus. He is founder of a student organization called Students for Clean Energy, which successfully convinced the university to commit to renewable energy. As a direct result of his organization's efforts, Harvard won the EPA's Green Power Award in 2005. In recognition of his contributions at Harvard, the National Wildlife Federation awarded Scot a Campus Ecology Fellowship in 2006. Scot's passion for the environment has led him as far as Tanzania, where he examined the effects of deforestation on one of Africa's largest lakes and as close as the Massachusetts state house, where he led a campaign to advocate for a state public lands preservation bill. Scot will study Environmental Sciences at Trinity College Dublin next year.

Jimmy Soni is a University Scholar at Duke University, where he is studying Ethics. He has won, among other awards, the 2006 Newhouse Prize for editorial column writing and leadership; is a 2006 John Kenneth Galbraith Scholar; and was selected to speak at the 2005 Duke convocation. He is the Vice-President of Academic Affairs for the Duke student government, co-chairman of Duke's undergraduate judicial board, chairman of the university Honor Council, and co-founder of the Duke Political Union, an organization created to revive political debate on campus. He is the editor-in chief of Ethos, Duke's undergraduate journal of ethics. He co-founded the Duke Leadership Academy, designed to teach at-risk youth about service and leadership, volunteers as a court-appointed guardian for abused and neglected children, and worked over the summer in the Governor's Delinquency Program mentoring and tutoring at-risk students in and around the Durham community. Jimmy will pursue a master's in Politics at University College Cork.

Erin Stevens is a senior at the US Military Academy, and is the daughter of two West Point graduates. While at the Academy, she has been appointed to a number of leadership positions, including her current position as Brigade Deputy Adjutant overseeing more than 4000 army personnel. Her record of academic excellence has won her numerous awards, including the Distinguished Cadet Award, the Superintendent's Award, and the Top Gun Award for superior military leadership. Erin is a varsity swimmer and just completed her first triathlon. She is an active volunteer with Special Olympics. In an institution where the majority of students are interested in engineering and computers, Erin has chosen a different path, electing to study Art, Philosophy and Literature. She is intensely committed to the concept of cultural preservation in situations of conflict as well as peace, and will study Cultural Policy and Arts Management at University College Dublin.

Nathaniel Wright is an activist whose passion for human rights compelled him to stand up and take action to fight the genocide in Darfur. In 2004, while in his junior year at Georgetown University, Nate founded STAND: A Student Anti-Genocide Coalition, to end the genocide in the Sudan. In just two years, under Nate's leadership, STAND has grown to include over 500 university and high school chapters across the world. Mother Jones Magazine named Nate "student activist of the year," and Reebok selected him as the first recipient of the Human Rights Young Activist Award, given to "young activists who, against great odds, have had a real impact on our world." While at Georgetown, the Idaho native received numerous service and leadership awards, including the Katherine Kraft Medal, given to the student who best exemplifies Jesuit ideals. Nate served as vice-president of the Georgetown Student Government and was a founding member of GU Men Against Rape, an organization designed to raise awareness about sexual assault. He will study International Human Rights Law next year at the National University of Ireland Galway.

Bentley Professor Joel Deichmann Receives 2007-2008 Fulbright Scholar Grant

Will Teach and Further Research on Foreign Direct Investment in Eastern Europe at Smolny College in Russia

Associate Professor of International Studies Joel Deichmann has received a 2007-2008 U.S. Fulbright Scholar grant, awarded yearly to U.S. citizens to lecture and conduct research abroad, and to foreign scholars to come to the United States primarily as researchers. Fulbright scholars are selected on the basis of academic or professional achievement and for having demonstrated extraordinary leadership potential in their field.

Deichmann will travel to Russia from September 2007 through January 2008 to Smolny College in St. Petersburg. The first liberal arts college in Russia, Smolny is a joint enterprise of Bard College and Saint Petersburg State University. Deichmann will teach international studiescourses and participate in cultural exchange. He will also extend his research on foreign direct investment in Eastern Europe.

"I feel strongly that my assignment will contribute positively to relations between Russia and the United States, both during the five months of my visit and in the future, especially given the opportunities that my career in education provides to facilitate cross-cultural understanding," says Deichmann, who has training as an economic geographer and interests in transforming economies of Eurasia.

Deichmann has studied Russia for a long period of time, having grown up during the Cold War and monitored events in the Soviet Union and its successor states since his youth. During the 1990s, he studied the transformation in Central and Eastern Europe and chose those countries as the region of inquiry for his master's and PhD theses. "The need for Americans to understand Russia and build strong relationships there is particularly strong, as the Federation remains among the world's political and military superpowers and a country of great economic potential," he notes.

The Fulbright Program is sponsored by the United States Department of State, Bureau of Educational and Cultural Affairs. Under a cooperative agreement with the Bureau, the Council for International Exchange of Scholars (CIES) assists in the administration of the Fulbright Scholar Program for faculty and professionals. Each year, nearly 850 U.S. faculty and professionals travel abroad as traditional Fulbright Scholars. The Program operates in over 150 countries worldwide in order to promote "mutual understanding between people of the United States and people of other countries of the world."




Bentley is a national leader in business education. Centered on education and research in business and related professions, Bentley blends the breadth and technological strength of a university with the values and student focus of a small college. Our undergraduate curriculum combines business study with a strong foundation in the arts and sciences. A broad array of offerings at the McCallum Graduate School emphasize the impact of technology on business practice, including MBA and Master of Science programs, PhD programs in accountancy and in business, and selected executive programs. Enrolling approximately 4,000 full-time undergraduate, 250 adult part-time undergraduate, and 1,270 graduate students, Bentley is located in Waltham, Mass., minutes west of Boston.

SDSU Students & Faculty Receive Fulbright Scholar Grants for 2007-08

Three recent SDSU graduates and one faculty member at San Diego State University have received Fulbright Scholar grants for the 2007-2008 school year, the university announced today. Carey Galst, who received a master's degree in biology with a specialization in ecology from SDSU last month, will study at the Universidade do Vale do Itajai, in Santa Catarina, Brazil. Her Fulbright grant will allow her to conduct studies on reef habitat characteristics and the abundance and diversity of fish species in the southeastern region of Brazil. Yassar Arain will leave for the American University in Cairo, Egypt later this summer to research forced migration and refugee studies. Arrain's focus will be on the mental health of refugees. Arain graduated in May with a bachelor's degree in psychology. He also received a special Fulbright award for intensive language study allowing him to spend an extra three months in Egypt to study Arabic. Another recent graduate, Krista Binova, who received a bachelor's degree in English with a minor in Spanish, has been awarded a U.S. Student Fulbright grant to teach English in Argentina. She will also study contemporary Argentine literature, focusing on authors that have not been published or translated in the U.S.
"International programs are an academic strength of SDSU, and it is gratifying to that our students and faculty have been awarded these prestigious international grants," said SDSU Provost Nancy Marlin. "It is a reflection of our outstanding faculty and the quality of the educational experience at SDSU that our students are prepared to contribute on a global level in these critical fields of study." Frederick Conway, an assistant professor in SDSU's department of anthropology, has also received a Fulbright Scholar grant. He will teach courses on anthropology of development and on sustainable use of forest products at the Universidad Austral in Chile during the first half of 2008. He will also work with Center for Environmental Studies to research the use of fire wood, which is the primary source for heating in Chile. Conway hopes to teach Chileans how they can conserve their use of forest products in hopes of curbing the deforestation of the region. Since 2005, SDSU has had a total of ten students participate in the Fulbright Scholars Program. SDSU has had 43 faculty Fulbright Scholar recipients since 1993. SDSU's Fulbright program is operated through the office of international programs. The next cycle of U.S. Student Fulbright grants is open. The deadline to apply is Sept. 27, 2007. Interested students and alumni should see the website: www.fulbrightonline.org and contact Dr. Pat Huckle, SDSU Fulbright Adviser at huckle@mail.sdsu.edu.
The Fulbright Scholars Program, the U.S. government's flagship program in international educational exchange, was proposed to the U.S. Congress in 1945 by then freshman Sen. J. William Fulbright of Arkansas. In the aftermath of World War II, Sen. Fulbright viewed the proposed program as a much-needed vehicle for promoting "mutual understanding between the people of the United States and the people of other countries of the world." His vision was approved by Congress and the program signed into law by President Truman in 1946.
Fulbright grants are made to U.S. citizens and nationals of other countries for a variety of educational activities, primarily university lecturing, advanced research, graduate study and teaching in elementary and secondary schools. Since the program's inception, more than 250,000 participants - chosen for their leadership potential - have had the opportunity to observe each other's political, economic and cultural institutions. SDSU is the oldest and largest institution of higher education in the San Diego region. Founded in 1897, SDSU offers bachelor's degrees in 81 areas, master's degrees in 73 and doctorates in 16. SDSU's more than 34,000 students participate in academic curricula distinguished by direct faculty contact and an increasingly international emphasis that prepares them for a global future. For more information, visit www.sdsu.edu.

Enter content here