Home
Missing Child - Children
Dance in Moscow
Accommodations in Moscow:
Science, Technologies, Public Policy, and Ethics:
Art Galleries
Moscow Fashions:
Moscow, Arts, Culture, News, Press Releases 2007
Sports Page
Moscow Academia
Moscow Nite / Night Spots.
Hotels / Inns / Hostles / Hostels
Gallery of Photos
The Moscow Region
The City of Ithaca, New York, The Cultural Magnet Destination City.
Links Page
New Links from Link Exchange Program: Moscow NightLife
Link Exchange Program
Ramenskoye Night Life ( NighLife ), RMC
Sergiyev Posad Night Life ( NightLife ), RMC
Zhukovski Night Life ( NightLife ), RMC
Podolsk Night Life ( NightLife ), RMC
Klin Night LIfe ( NightLife ), RMC
Obninsk Night Life ( NightLife ), RMC
Serpukhov Night Life ( NightLife ), RMC
Press Releases
Moscow NightLife: blogs, Bloggers, and Journals Directory
Moscow NightLife - Fashions Directory:
Moscow NightLife Students / Scholars Clubs Directory:
Traffic Stop Directory:
Moscow NightLife: International InterCultural Communications Directory:

Romance fills the air. Young couples looking for a renewal of traditions and most of all making sure love is never again lost highlights the spirit and poeetic tone of Moscow's nightlife. The seat of both a nation and national cause to regain the Russian civilization lost under decades of the socialist tradgedies is its cause.
In their hearts, and a most remarkable deep well of literary affection to every visitor to this city as well as for all peoples of Russia the reemerging cultural city of Moscow is most willing to give you its keys of a very warm welcome. For those who romanticises the Moscow's winters the very aspect of needed physical and human warmth, where a kiss is worth a fortune, is at the center of Moscow's cultural expectations and aspirations.
Here are the keys....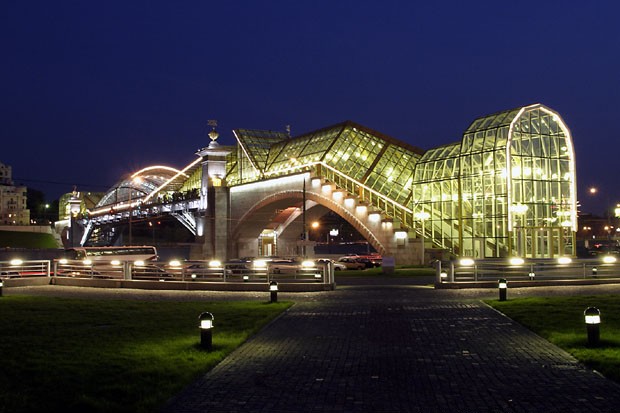 The source of the image: http://moscowvision.ru/
Explorers of Moscow mostly starts from Red Square, as depicited in most western popular movies, the city's very center, and, of course, visit all places nearby such as Kremlin and its main Spasskaya tower with the huge clock in the middle; Most are litterally caught by awe at the condition of St.Bazil's Cathedral which was built the 16th century to commemorate the victory of Russia over Kazan khanate - a very bloodly effort. There along you will find the tradtional romance of hero worship and thus the Monument to Minin and Pozharsky, as this also includes the very important leaders of the home guards, that was constructed in 1818 on the project of sculptor I. Martos.
In the evolving terms of Russian nationalism and renewal of capitalism a propserous G.U.M department store covering most of the east side of the Square, and opposite the Kremlin, Here you will find the future of Russian capitalist leaders as this mall has hundreds of separate privately owned shops.
Here among the growing and rapid developments and change Moscow now has the world most sexists nightclubs ( night clubs ) dominating the city's nightlife. In to the wee hours, sometimes to 4:00 AM after hour parties have become the city's nightlife ethos. This has created an sociocultural inertia which have attracted the best talented Russian youth adding to city's reinvestment in personal romance and fuller discovery of the Russina tradtion now " Un Chained."
Thus into the wee hours you will see young lovers traveling in the following settings.

Majestic, beautiful and ancient ensemble of the Moscow's Kremlin stands high on the hill towering over the left bank of Moskva-River. The Kremlin has always been perceived as a symbol of power and mighty of the Russian state, the national idea expressed in stone.
Here at night while Honor Guard Soldiers still march couples are seen in arm in arm embrace wraped up at times in flourishes of kisses.
One can easily see an era in the history of Russia left its significant architectural trace in the Kremlin as perfect romantic backdrop. Late in the evening the brightly illuminated Kremlin ensemble presents a fantastic, majestic and sophisticated harmony. The story says that Moscow stands on seven hills. It was there, on Borovitsky Hill, where the first walls of the Kremlin were built long time ago creating a conscious connection as each partner looks in the each others eyes.

Among other Moscow "must be seen and the be enjoyed at night, especially approaching 8:00 PM" places there are: Gorky Park, which is an amusement park with rides; Pushkin Museum of Fine Arts, that possesses a collection of European art second in Russia to only St.Petersburg's Hermitage; former KGB headquarters building where in its basements thousands of prisoners were tortured and executed; the Cathedral of Christ the Savior, which Stalin's regime demolished in 1931 along with countless other churches and monuments; the new monument of Peter the Great; observation platform of Sparrow (Lenin) Hills, the highest point in Moscow and Moscow State University which is located in this area; Victory Park and Poklonnaya Hill with World War II Memorial, this tiny hill is where Napoleon stood and "bowed" toward Moscow after his troops captured it, one of the attractions here is a big clock of grass and flowers; the Sofia Embankment of the Moskva river; the Bolshoy Theatre and Ballet, even the Bolshoy Stone Bridge; Kutuzov Avenue; White House. Theatre scenes of great beauty and drama along with the fascination with love -hefty robost Russian romance such as in The
Petrarch's Sonnet
by Nikolai Pogodin (1956).
Moscow is stunning, daring..a touch of Chechov, Pushkin and not to forget the artisitic framed movie interpolation of Dr Zivargo Moscow's nightlife emergence in its newer luster of romance and lifestyle journeys..
Moscow, Night, Life, RMC, Nightlife, Nite, Life, Moscow.

Euro - Quest
***
Welcome to your WebSite.
An Inter - City
Cultural Communications
WebSite which promotes good clean fun and excitment and cultural democracy.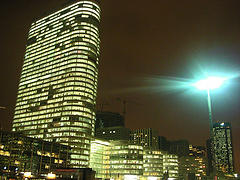 Photos by Lithlum
This is an Inter - City Cultural Communications WebSite program between the European cities of Athens, Berlin, Kiev, London, Madrid, Moscow, Oslo, Paris, Prague, Rome, and the American City of Ithaca, New York. This also gives you, the community online internet users an opportunity to have a say of what goes on to the WebSite which represents your community. This is a working example of cultural democracy at work through the internet.
This WebSite and others, as the list above indicates, came about as a result of two Cornell students emailing their suggestions of what they wanted to see on
Ithaca Night Life, NY
. The reaction and the concept which came as a reult of servicing their interests is the seed of cultural democracy.

Hubs ~ Budget Travel Tips

Europe's Railroad Grids

***

Euro ~ Pass Information:

Major Night Life ( NightLife ), RMC Network~Hubs

International Dance Resources

: Not only provides resource information on dance for International students-scholars, but also support services information resources while they are studying and reasearching at American institutions of higher education.

Cultrual Democracy in Action:

Please sumit below what you would like to see on this WebSite. Also you will note email addresses on this site at various locations. Here you can contribute any type of photos for publicaion on this site only ( as email attachments ).

European Sports Network, RMC [

WebPage

]

The Central [

WebSite

] " For " Cultural Democracy: An INTERNET tool to facilitate the development of The Center for Cultural Democracy-Ithaca, New York. If you do not know the meaning of this contemporary termenology then goto ..Cultural Democracy,

An Evolving Essay

by Roger M. Christian.

Join the discussion MSN group on cultural democracy issues within both Moscow and the emerging Russian democracy @ [

MSN -GroupSit

e ]. This is also a active discussion membership requirement for the cultural democracy movement.

Supporting Blogs:

Who is Fly ?


This is his photo-taken in a Moscow Park.

There were four Blogs, JournalSite found within the search above wehn I enter for the city Moscow. The first is Sergey Simakov's [

BlogSite.

] the others are Sergey Zhikarev [

BlogSite

], Alex Parkhomenko 's [

BlogSite

], and some one who goes by the name Fly, pssts, this also has slide show on it's MSN Sapces WebSite - [

BlogSite

].

The selected regional communities of

Moscow

Night Life ( NihgtLife ), RMC are :

Sergiyev Posad

Night Life ( NightLife ), RMC.

Zhukovsky

Night Life ( NightLife ), RMC .

Ramenskoye

Night Life ( NightLife ), RMC.

Podol'sk

Night Life ( NightLife ), RMC.

Klin

Night Life ( NightLife ), RMC .

Obninsk

Night Life ( NightLife ), RMC .

Serpukhov

Night Life ( NightLife ), RMC .

During a search for more Moscow blogs, I discovered this one on February 19, 2006.

ScrapsofMoscow

. Another one, and this time more of family compass to it is Neeka Backblog ~

Vkhokhl ' blogspot dot Com

blog.

 

To Take Flight and Dance


WebSite

 

Who is putting this together:

***

B - 104 University Park Apartments,

87 UpTown Road,

Ithaca, New York

14850

USA

Email:

Moscow Hotels

: Inn26 an online accommodation directory for Hotels in Moscow, Russia where each property is registered with a direct link to its web site. Moscow hotel.

Moscow Guides:

Fashion Hobby from Russia with goodness. [ WebSite ].

Similar to The Bazzar in Shiraz in Iran, both tourist and Russian alike enjoyed the art dsiplays, coffee vendors, street musicians & artisans on the Ole Arbat Street. To the educated Arbat frequently appears in Russian literature, poetry, diplomatic reports, and various press. This Moscow centre was possibly first mentioned as early in the 15th century as a popular destination area by both Moscow residents who were both the Russian nobility & upper classes. In fact Pushkin spent his honeymoon in No. 53 in 1831.

Today Ole Arbat is now Moscow's only pedestrian area, featuring shops, matryoshka shops, cafes, even a KFC franchise ( Russians really love chicken Southern US style since the Priemer Kurschev visit to the US ) & handmade wares. There is even recent vintage shops and shops which sells mostly traditional lace for styling fashions design accents-which depicts the Russian genre in fashions design. Do not be surprise if you don not get watied on immediately like you would in New York City by some these shops. Be patient. Ole Arbat is presently rebuilding its traditional luster which was written about, IE. Checkov mentioned his fortune in purchasing a fine winter coat to a friend, and thus is well worth an extra effort. Thus as Arbat grows and more and more attractive Russian model walk this area are seen to be seen, this is Moscow's up and coming major beautiful attraction.

Cultural Democracy Network:

MSN Moscow Night Life ( NIghtLife ), RMC discussion group [

join here

] - this also puts you on a mailing list too! For overall reports AOL Hometown Moscow Night Life ( NightLife ), RMC [

Website

]. For those who have Yahoo.com accounts Moscow Night Life ( NightLife ), RMC [

WebSite

].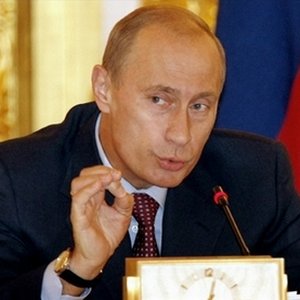 The Russian President travels to Sochi for the International Olympic Committee's Evaluation Commission Visit
As the IOC Evaluation Commission visit to Sochi began in earnest today, President Vladimir Putin demonstrated his increasingly active commitment to Sochi's bid to host the 2014 Olympic and Paralympic Winter Games with a skiing photo-call with local children before sitting amongst international media for a high-level presentation.
President Putin, an avid skier and fan of the region, made his first appearance of the day on the ski slopes to the delight of the Russian and international media in town for the Evaluation Commission visit, answering questions at an impromptu briefing among the dramatic peaks of Krasnaya Polyana.
In the evening, the President was presented with key elements of deliverability for Sochi's ambitious plans to host the Games in a report prepared by Mace, one of the world's leading and most diverse management and construction companies. The comprehensive Mace Deliverability Report was summarized for President Putin and several other high government officials and bid stakeholders, and confirmed that Russia is well prepared to deliver the Games.
In a speech following the report, the President continued to stress the enormous legacy that the Games would leave Russia and the world. In a moving discourse, President Putin talked about the significant impact the Games would have on peoples' lives and how Sochi would throw open its arms to the world.
President Putin said:
"Russia intends to spend a huge amount of money on the development of this region, about 12 billion dollars. Of this money about two thirds will be spent on infrastructure: on roads, on addressing environmental concerns, on communications, on improving peoples' lives. This money will be spent towards uniting people from all over the world around the idea of physical education.
We will spend this money so that people from all over the world congregate here in Sochi, in Russia, and join hands. We will do everything to make Sochi a worthy capital of the 2014 Olympic and Paralympic Games. And I am very much counting on your help."
President Putin later hosted the IOC Evaluation Commission members at his personal dacha for an informal dinner.
Dmitry Chernyshenko, Sochi 2014 Bid CEO, commented:
"We are so thankful to have the strong and continued support of President Putin and his government. All of Russia is 100% behind Sochi's bid. The feeling is palpable today in Sochi as the Evaluation Commission starts their work. The city is alive with excitement and anticipation, Sochi wants the Games!"
Since the beginning of Sochi's candidacy, President Putin has made Sochi's agenda his own, adopting the city's Olympic aspirations and supporting Sochi's development financially through the government's Federal Target Programme. The FTP was ratified by the entire Russian government in June of 2006 in a unanimous vote in the State Duma. The 12 billion USD investment programme for the Sochi region serves as a guarantee to the Olympic Movement that Sochi's promises are real: all venues will be built on time and on budget.
The Russian Cultural Centre is the official home of Russian culture in the United States. It is created pursuant to a bilateral agreement between the United States and Russia providing for cultural centers in both countries. The purpose of the RCC is to develop and maintain positive relations between the Russian and American people by sponsoring activities in the areas of Education, The Arts, Commerce, Athletics and Science.
The Centre became a reality in December 1997, when the Russian Government officially endorsed the project and assigned its Consulate building on Phelps Place in Washington DC for the Centre.
The RCC building, whose early American occupants owned the Hope Diamond and Washington Post, is a museum, research library, classroom of Russian language and a stage for exhibits and performing arts.
The RCC in Washington is subordinate to the Russian Center for International Scientific and Cultural Cooperation - RCISCC - a federal agency of the Russian Federation which works under the direction of the Russian Ministry of Foreign Affairs, Ministry of Culture and in partnership with the Russian Association for International Cooperation. The Center headquarters is in Moscow and has representation and field Centers of Russian Culture and Science in 62 countries around the world.
The RCC has an American companion supporting organization, the Friends of the Russian Cultural Centre (FRCC), a 501(c)(3) nonprofit corporation, which assists with financial support and a reservoir of volunteers with a variety of talents and expertise. See above on becoming a member.
The RCC cooperates with the numerous American-Russian organizations throughout the United States and has liaisons with universities and cultural institutions across the U.S. and Russia.
The spirit of Russian-American cooperation is embodied at the Centre in the "Russian-American Room" which will chronicle and exhibit the important events throughout history in which Russians and Americans have joined together for common goals.
The Centre promotes historic and cultural heritage of Russia, its national and foreign policies, scientific, cultural, intellectual potential, and supports public diplomacy initiatives, People-to People and Sister Cities exchanges. The Centre serves as a forum for Russian-American activities in the areas of education, the arts, commerce, athletics and science. The spirit of Russian-American cooperation will be embodied at the Centre in the "Russian-American Room" which will chronicle and exhibit the important events throughout history in which Russians and Americans have joined together for common goals.
The goal of the RCC is "That our two nations will never again polarize". We believe that the best way to achieve that goal is through joint cultural activities - which can only lead to understanding, cooperation and friendship. Our purpose is to provide a safe harbor and forum where Russians and Americans can learn, experience, work together, and enjoy the culture of the other.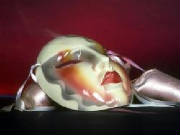 Banners and Supporting Links: This insure page ranking on the internet to promote visability and interests.
Supporting Links:
Find us in the >>International Media Network