An Inter - City
Cultural Communications
WebSite Program between the European Cities of Athens, Berlin. Copenhagen, Kiev, London., Madrid, Moscow, Oslo, Paris, Prague, Rome, and The American City of Ithaca, New York. Facilitating this is very easy, building an effective web site, with online community users makes a huge difference in increasing interests, civic pride responsiveness, and torist-visitor satisfaction.
And you can too use this site to provide how you love your own community, and explain the dance venues, theatres, resturants or the night hot spots your community has to offer. People don't want to spend time figuring out where to go, so your imput is very important.
See the online interactive suggestion / link exchange forms below.

Festivals in and around Berlin, Germany - Where everyone still enjoys a parade.
Berlin Jazz Festival June
JazzFest Berlin (also known as the Berlin Jazz Festival) is a jazz festival based in Berlin, Germany. Originally called the "Berliner Jazztage," it was founded in 1964 in West Berlin by the Berliner Festspiele. It is considered one of the world's premier jazz festivals.
Berlin Photography Festival October
Berlin, Germany
coming soon is your own
Social Calendar
.
Here you post your organization's ongoing weekly events and activities. The easy interactive online form is included. See other communities Social Calendars - especially if your are travelling and may want to participate too
Night Life ( NightLife ), RMC ~ Theatre / Theater Guide [
Website
]: Night Life ( NightLife ), RMC ~ Art Gallery - Galleries, Artists, and Art Studios Guide [
WebSite
] ; The Avant Garde - Entertainment and Recreation [
WebSite
] ;Night Life ( NightLife ), RMC ~ Night Sports Clubs ~ Nite Spots Guide [
WebSite
] EuroSphere [
WebSite
];National and International Sports Fan Guide [
WebSite
] ;Night Life ( NightLife ), RMC ~ Restaurant Guide [
WebSite
] European Sports Network, RMC [ WebSite ].
Cultural Democracy Network: Join Berlin Night Life ( NightLife ), RMC MSN discussion group - this also put you on a mailing list too ! [
Discussion Group Registration
] Overall reports will be on AOL Hometown Berlin Night Life ( NightLife ), RMC [
WebSite
]-this is also good for those who belong to an AOL Group. For people who have Yahoo.com accounts is Berlin Night Life ( NightLife ), RMC [
WebSite
]

Two Life WebCams telecasting around the Berlin Museum area.
Eye Candy TAKES GIANT SCREEN MEDIA TO BERLIN
February 7-17, 2008

Berlin, Germany
SCREEN LOCATIONS
A selection of screen based media will be located within the highest profile public locations with the city and indeed the country.
Also plasma screens will be placed within the VIP areas of the festival and will broadcast a combination of exclusive live and recorded video footage covering the event and its associated goals.
DETAILS OF LOCATIONS AND DATES
Location 1: Potsdamer Platz – RED CARPET [7th – 17th February]
Location 2: Alexander Platz [7th – 17th February]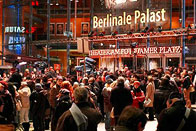 Everyone who goes to Berlin during this period will definitely go to the POTSDAMMER PLATZ.
Potsdamer Platz is one of the most popular attractions of the New Berlin. With its mix of restaurants, shopping opportunities, theatre and cinemas, both Berliners and tourists are drawn in to pass the time.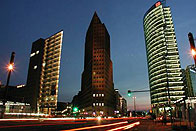 A plaza much like Berlin – with an aloof charm and cosmopolitan yearnings, and marked by the ups and downs of history.

Anyone looking for the hustle and bustle of a big city should visit Alexanderplatz. This is where three subway lines intersect and the tram and S-Bahn urban railway also pass by. Half a million people transfer at "Alex" daily. The second screen is located directly on the legendary Alexanderplatz, the historical centre of Berlin.

Videos on Berlin ( NightLife )

Messe Berlin Hotels

: Messe Berlin is a service company specializing in the organization of regional, national, and international trade shows, exhibitions, and conventions.

******************

**********

*****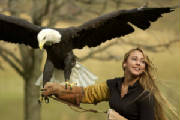 Subscribe to European Night Life ( NightLife ), RMC InterNet Group:
Visit this group
International Section.


Israel Information Center Ithaca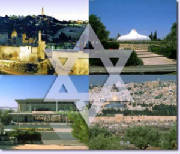 Pro Israel of Pro Peace ? : Then you should click on both logos to WebSites on the Middle East, and come to your own understandings first. What this does, and the WabSites themselves, is to present a balanced focus. Thus, the Israel Informational Center Ithaca on your right, helps you to understand some of the sociocultural dynamics, and culture of Israeli Life. While the The Foundation for Arab - Israeli Reconciliation-Ithaca, New York gives you insite on how you can assist in devloping personal connections-primarily within the private sector. These conditions, especially the processes involved, helps modify a balanced, yet very needed percpetion.
It is the ordinary meetings of indiviudals, talking about common issues, drinking coffee, and if you are male - about women, and if you are a women -about males, and so forth -which leads to more helthy human relationships, than political rethoric which cause terrorisms and political anxieties. This is private sector at it's best, and then later when issues are decided by the " hopefully elected leadership " then, the human resources are already there to insure the peace. What you would have done in working from a balanced percpetion is to allow those human resources be developed.
Mr. Roger M. Christian.
European Fashion - Trend Setters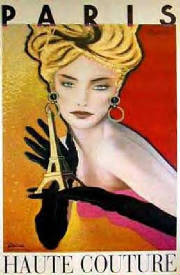 click on here !
Additionally: Those who wish to co - discover the social and cultural aspects of Zionism are encourage to join the MSN Disscussion Group Israel Information Center Ithaca [
MSN - GroupSite
]. Also the main [
Hub - WebPage
]
Berlin Night Life ( NightLife ), RMC MSN ~ Cultural Democracy Membership discussion group [
MSN ~ GroupSite
]. This MSN group participation is a requirement of those who apply for membership in The Center for Cultural Democracy, Ithaca, New York.
***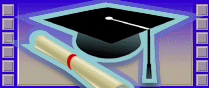 The Central [
WebSite
] " For " Cultural Democracy: An Internet too to facilitate the development of The Center for Cultural Democracy, Ithaca, New York.
The National and International [
Sports
] Fan.
The Foundation for Arab - Israeli Reconciliation -
Ithaca, New York
The Foundation for Arab - Israeli Reconciliation - Ithaca, New York: [
Hub - WebSite
] [
GroupSite
]: The most powerful element in the promotion of human understanding has always been based upon social and cultural commonalities which exist between peoples. This is facilitated by Intercultural Communications, and as such expands the human frontiers of the human adventure of discovery - or discoveries: FAIR is such a porcess to promote acknowledgment of commonalities which exist wihtin the Middle East.
Note: Click on the left flying dove to begin your education in this process.
A new promotion to promote more InterCultural Communications both locally for Berliners, but for the rest of the world. Especially when it involves something which is most fun to do. Dance !
Go to this WebSite and find the category which fits your weekly social dance and fillout the online form on this site. It is all very simple !
Supporting Blogs: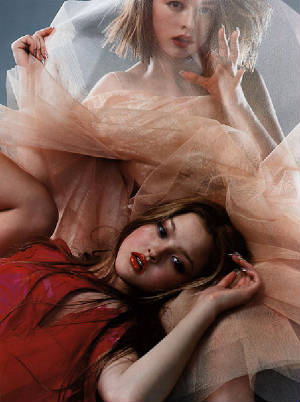 The Dance Cities:
****
Salsa Wild of The Falcon and Doves Dance Troupe
: Experience helpful, but not necessary. We will train internally. On going auditions are for placement only in one of three divisions ~ amateur ~ pro-amateur ~ professional. Onlin applications are found on this Website too !

Got a dance of audition related job? Or are you initiating a management - directors search ? Then goto [
Arts Search
], and fill out the online user forms. The later you will find you posting on Ithaca Dance Performance Network Page Two [
Jobs Board
]
Supporting Blogs and Bloggers:
Spreebick's BlogSite: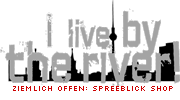 These are samples of Bloggers in the Berlin area. Note is that they are far more technical, and have a tendency to lean professionaly with computer technologies. Like the one , the logo-button, on your left. The others are Simon Roberts [
Journal - Photo - BlogSite
], and Steffen Krause, his picture is below [
BlogSite
].
One of Berlin's Newest Images,
Steffen Krause of Berlin's Microsoft Division.
Note: This is written In German.
Technorati largest of the Blog and WebSites links representing Berlin, Germany [
BlogSite - WebSite
]
From this WebSite I found this Blogg ( de ):
Berlin Life Also, there is Berlinfo.Com [ WebSite ]. Please mote, this WebSite has not been updated since 2003-nonetheless all the links are still active. This adds to the context of the overall mission of this WebSite series. Additionally there is Berlin.de [ WebSite ]. Berlin Chat [ Group ]
Berlin Night Life ( NightLife ), RMC [
BlogSite ]
A log of the development of this Intercultural communications project -with the additional intension to attract those within the blogger community of Blogspot.Com
WebSite ~ To Take Flight and Dance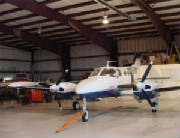 Click on photo!
Der Deutschlander: