Prague has several sophisticated and avant garde driven night clubs, and cafes, as well aas cabarets........
IV. JAZZ BRIDGE 2007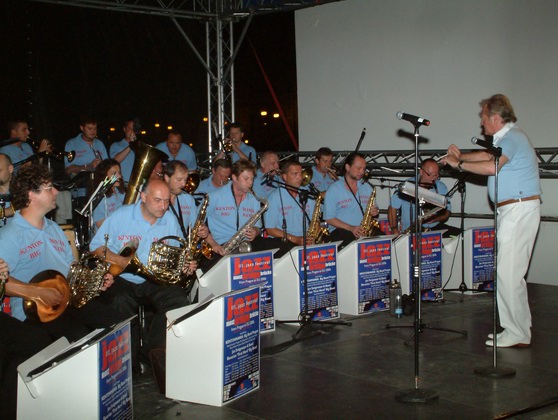 The evenings.......
How to gain accurate Information-Night Clubs which specializes in servicing local youth.
Restaurants, Nightclubs and Sports Bars:

The top researched locations in Prague.



The Wall Church

The Czech Republic

Prague.

Solid Uncertainty Tel: 00420 224 933 086

Its a pretty cool club, with a large bar area, plenty of seating, and a fair size dancefloor. Prices are fairly reasonable and I didn't notice any foreigners here.

Aloha Wave Lounge

is a stylish café, restaurant and cocktail

lounge

with an element of Hawaiian Tiki style. Aloha Wave Lounge is available for private and corporate events/parties. Informations on info@alohapraha.

cz

or

Tel

.

420 724 055 704 Baracnicka rychta

Located at Trzoste 23. the restaurant / club has very traditional Czech cuisine.

According to Press Releases: The owner says

," Dance or listen to swing, jazz, ethno music. Have a seat and taste one of six kinds of excellent Czech beer." Tel. 420 257 532 461 Bugsy's

~ ~ Located at Parizska 10 ~ ~

According to their web site they state

: "

We are able to ensure a complete bar catering service and to provide you with the best and the most professional bartenders, who prepare cocktails of a high quality that you are used in our bar. We are also able to ensure educational programs, seminars, and degustation from any part of the gastronomical field " According to research they are known world wide

.

Tel. 420 224 810 287 Double Trouble

~~ Located at Melantrichova 17 ~~

Accocrding to expats dot CZ " No one is going to be shocked by people dancing on tables or seats, or even on the bar. Actually, this is the norm here. DJs playing house, trance and eurodisco until Saturday

.

Additional search reveals

:

The bar is full of interesting mixed drinks and has a good atmosphere while you are meeting friendly pople. They know they are a tourist attraction, but, then again, watch out too! Tel. 420 221 632 414

.

Concerts:

Martinská 8
110 00 Praha
Tel: +420 604 759062




This romanesque church dates back to the 12th century. Its central location and excellent acoustics make it a perfect setting for the classical music concerts it features almost daily.

Things started off great last Monday with a kickass performance at

Roxy by Prague⿿s Inside Kru

, a fresh hip-hop outfit that has instilled my faith in Czech hip-hop. Finally, CZ hip-hop with hooks that take the listener by surprise! More importantly, CZ hip-hop that doesn⿿t simply loop the same bloody hook for five minutes while an MC (or MCs) spits without pause. Inside Kru throws down feelgood chronic sonic science straight out of the school of

DJ Shadow

with flows almost as rich, lush and smooth as those stamped with

MC Solaar's

majestic talents. Check them out the next time you get the chance ⿿ find out when and where those chances are

here

.
Night Life ( NightLife ), RMC Network ~ NightClubs Sports Bars Guide [
Web Page
]

Other Venues: